Like social networking E-mail is another most important thing in the communication between peoples either its business communication or personal communication. We can access our mail from our PC, Tablets or mobile devices.
So if you have an Android device you might expect some good E-mail clients or E-mail app for your android device and having an efficient reliable e mail clients can save your time in your busy days. There are a dozens of E-mail apps available for android platform.
Of course not all of them are good for you, some of them are quite good and rests are useless, but don't worry you don't have to try them one by one to find best email app for you because here we've listed some best E-mail apps for android device.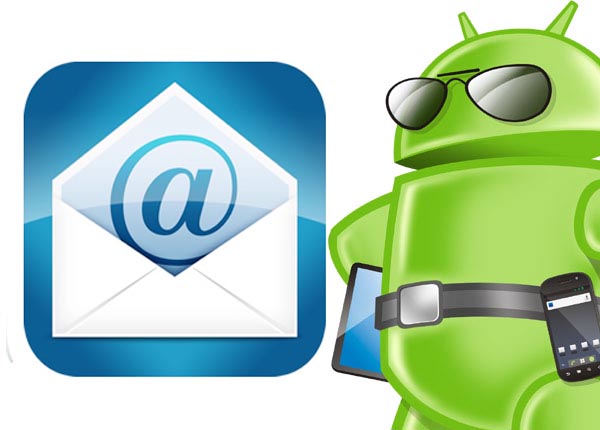 If you are using only Gmail then it's recommended to use the official Gmail app for android because still its best email clients for Gmail. However, if you have multiple email account with different email providers then you should use a good Email app in your android phone or Tablet which can support multiple email provider and the below listed android email apps are compatible with all major email provider.
Top 10 Best E-mail Apps for Android Mobile or Tablets
Cloud Magic
Cloud Magic is a great email client for android. It works with all major email including Gmail, Yahoo, Outlook, iCloud, Exchange, AOL and other IMAP accounts. It lets user to combine multiple email accounts in a single unified inbox which means you can access your all email at once without forwarding emails from one inbox to another while keeping all accounts separate. It has powerful search bar which lets user to search for a specific email across all accounts at the same time.
Blue Mail – Email App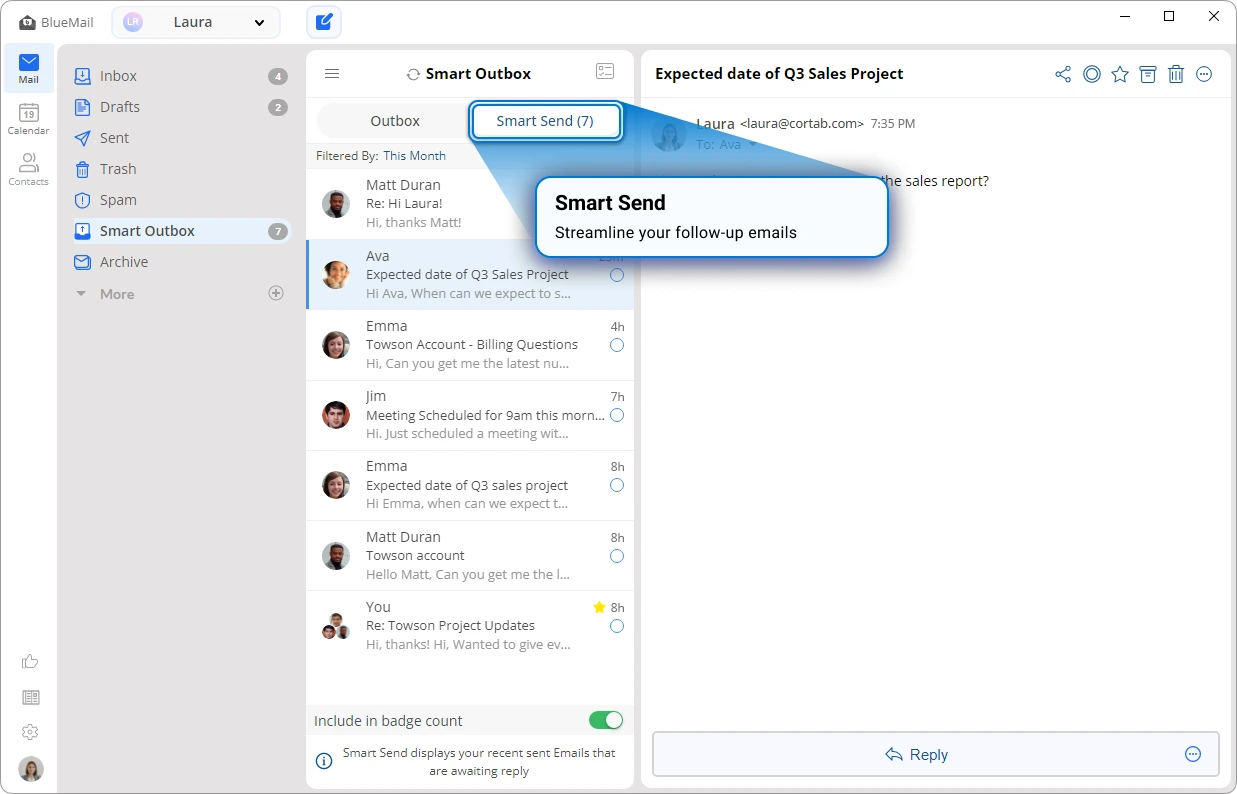 Blue Mail is a free, beautiful universal email client for android. It lets user to turn their inbox into a to-do list that means you can mark emails when you are finished with them. Also it has reminder features so if you don't have time to handle email then just tap the later button and set the reminder and the app will remind you about that mail.
Blue Mail support Gmail, Yahoo, Hotmail, AOL, iCloud, Outlook, Office365, Google Apps, Live (Live.com), Yandex, Mail.ru, GMX, mail.com, Hushmail, Zoho, Web.de, QIP, rambler, and any other IMAP mailbox and it capable of managing unlimited number of mail accounts from different providers.
Best Root Apps for Android
Aqua Mail – email app
Aqua Mail is a popular and one of the best email app for android. It's optimized for both Smartphone and tablets. It has simple. It offers easy automatic setup for popular email services such as Gmail, Yahoo, Hotmail, Fastmail , Apple mail services, AOL and more.
MyMail
myMail is a fast and reliable email client for Smartphone and tablets. It is one of the best looking email app with its elegant and user friendly interface which displays avaters and icon for your friends. MyMail also contain lots of features including instant search with dynamic phrase suggestions, built-in image and file browser, multiple account support etc. It works with any IMAP and POP3 enabled mail box including Gmail, Yahoo!, AOL, iCloud, Hotmail, Outlook.com, GMX etc.
Best Launcher For Android
SolMail
Solmail comes with a bunch of useful features like unified inbox so you can combine your all email in one inbox, category views, widget that display unread emails on home screen etc. with its category views features you can easily categorize your messages in 4 types of filter (Starred, Attached, Unread and To Me). With this app you can customize the font size of your email and you can add your signature t bottom of the email to express your identity.  It's compatible with IMAP/SMTP/POP3 email protocols.
K-9 Mail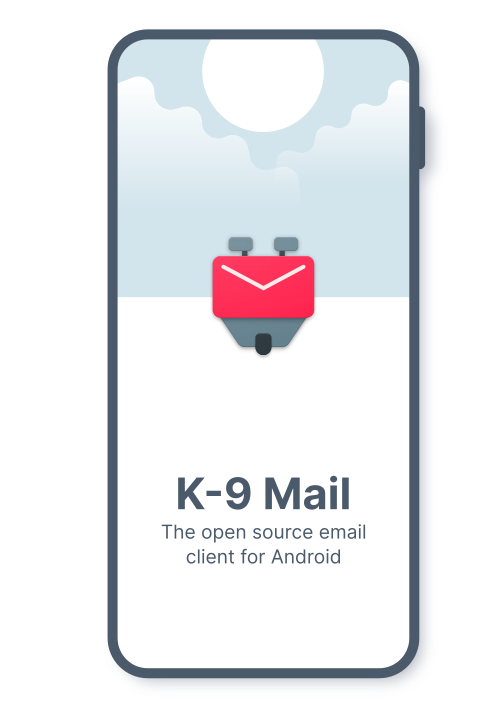 K-9 Mail is an open source email app for android devices which offer search option too. It offers services like IMAP push email, multi-folder sync, flagging, filing, signatures, bcc-self, PGP, mail on SD & more. Though this app works perfectly on all android devices, but it is still in development mode. This email app is very flexible and doesn't get in the way, snoop or come sneaking back when told to go away like all other email clients. The user interface isn't as nice but it is perfectly acceptable.
Mail Wise
MailWise is an email app for Internet and Exchange mail. This email app is one of the most popular email app for android smartphones and tablets. With more than 1 million downloads, this app is available in more than 15 languages. It have some widgets which you can use to customize it's settings and notifications. It also allows you to save attachments of emails as files on your mobile device. It's been updated with a fresh Material Design look that helps keep it with the times in terms of design. MailWise connects to Exchange, Yahoo!, Outlook.com, AOL, Gmail, Live, MSN.com, Hotmail.com, and many other web mail services via IMAP and Active Sync.
Nine Exchange
Nine Exchange deals with Microsoft Exchange along with other Microsoft services like Office 365, Hotmail, Outlook, and other, non-Microsoft servers. This email app offers somes basic as well as advanced features to its users. Though this is also available as paid version, which will cost you US$9.99. You can add multiple accounts in this app and receive notifications for them. This app also supports android wear, so you can also use it if you have a smartwatch. This app is loved by people and have rating of 4.6 in Google Play Store.
WeMail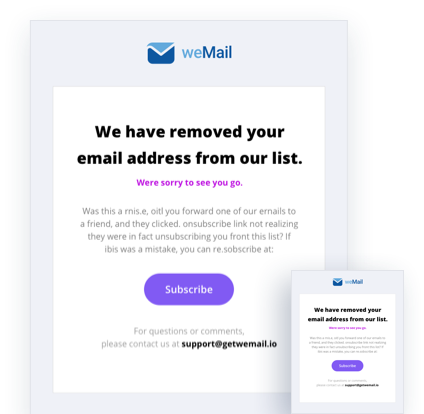 WeMail is completly free mail app which was launched in late 2014. It uses a modified Material Design, sorts emails by sender rather than chronologically, and shows emails in a messaging format. This app is included in the list of Best Email App For Androind ALL TIME of Android Critics. It allows you to organizes email into a chat-like experience. In this email client, you can compose and reply to emails with voice messages. You will need an android device with 4.0 and up OS version.
Boxer – Free Email Inbox App
If you rely on quick responses and need an integrated to-do list, then Boxer is a good app for you. Boxer supports Gmail, Exchange, Outlook, Yahoo, Hotmail, iCloud, Office 365, IMAP & POP3 mail accounts. If there is any attachment in email and you don't want to store it in phone memory, then you can send it directly to DropBox and Box. Along with it, you can also send emails to Evernote with just a tap in Boxer email app. Though there is a paid version of this app can be downloaded from Google Play Store which costs as low as Rs.606 per item.
Conclusion
These were the 5 best email app for android. Although there are a lot of email clients available but not all of them support multiple accounts from different provider and here we've listed those email apps which are support multiple email account from different provider.
If you think we missed any best android email client or if you want to recommend any other email app for android then leave your comment with apps name and we may update them in the article.