These days most irritating things on the internet are Ads. Whenever we are visit any websites other than Wikipedia for some information then the webpage started showing ads or whenever we are going to watch videos or movies online then we face the same issue and most of the people hate to see ads on webpage or in videos or movies.
But Ads are necessary too yes it is because the website or the application is providing you free information, content and service and ads are necessary to keep those sites live and help developer to develop the new things which will help you. But many people does not like to see ads and this is why they blocked ads on their browser by disabling java script or by using any Ad Blocker add-on or extension on their web browser.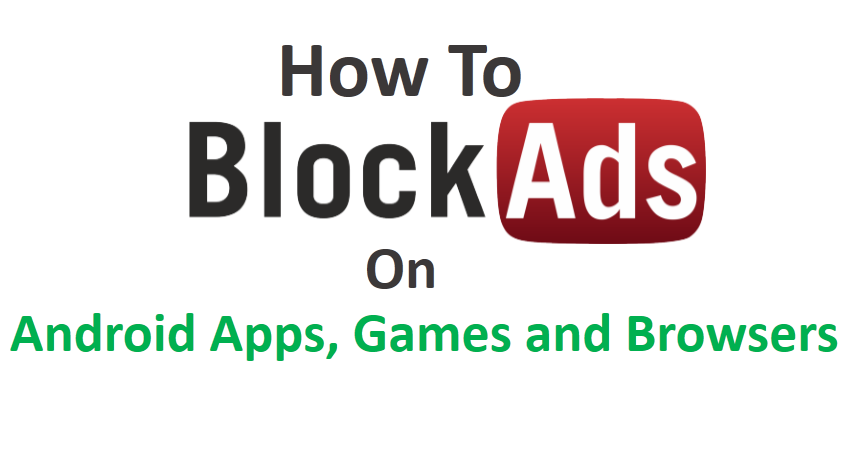 But what for Android device? The same method is not applicable for android device; there are some other methods out there to block ads on android. Most of the free android apps and games showing ads while playing games or accessing those applications and that moment is really irritating for every android user.
It ruins the interest and fun over the app or game and we uninstalled the app. But what if you keep the app or the game? ok then don't worry we've a solution for you to disable or block ads on android apps, games and browser too, which will help you freely access the apps and games and also you can watch any videos online without viewing ads.
Here in this post I am going to show you 2 ways to block ads on Android apps, games and browsers so that you can enjoy what you are doing on your android device. These methods will work for both rooted and non-rooted devices.
Best Music Downloading App For Android
Method 1: Block Ads On Android Apps, Games and Browsers With 3rd Party App
Adblock Plus (ABP)
Thanks to android app developers, there are many ad blockers available for android devices. One of the most popular and most used ad blocker app is Adblock Plus. Adblock Plus is a free extension that allows you to block annoying ads, disable tracking and block domains known to spread malware.
Adblock Plus is available for android, Google Chrome and Mozilla Firefox. You can use this app to block ads from all places of your mobile device.
So first of all to begin working with AdBlock Plus, you have to download this app from its official site. It is an open source project, so you don't have to pay anything for it. It's free. Installing an ad-blocker app requires your device to allow applications from unknown sources.
Do note that this app is not officially available in Google Play Store, but you can get it from AdBlock Plus official site. You will have to sideload any ad-blocker on your device first. To do this:
Go to Settings —> Applications
Now navigate to Unknown Sources option under Applications or Security depending on your device.
If the option is unchecked, then tap the checkbox and click on OK on the confirmation popup.
Now your mobile device is ready to install AdBlock Plus app and other similar apps.
Now navigate to the place where the file is stored and click on the app and install it on your phone. (If you open the APK file using a file manager, select 3. Open App Manager and then click on Install.)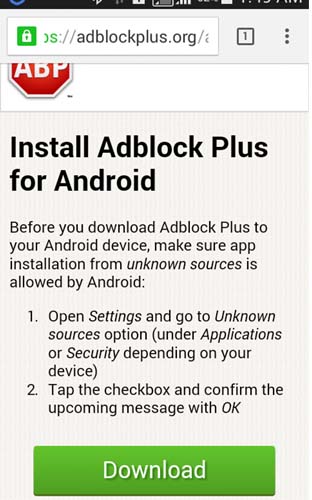 On rooted devices: After installing, open Adblock Plus. It will request for super user permissions. Allow super user permissions to Adblock Plus and you are good to go.
On non-rooted devices: You need a few more steps, to manually set up proxy in your Android. You will need to follow the instructions hereas instructions are different for Android versions up to 3.1 and 4.0+.s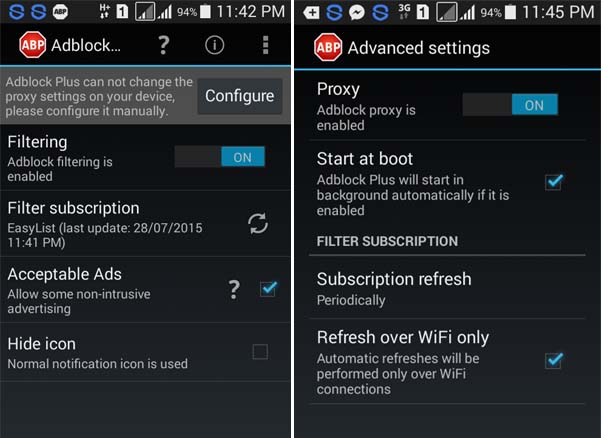 Now Adblock Plus will start blocking ads. You can set more options in Adblock Plus like ads filter lists, non-intrusive ads, etc in Settings.
Method 2: Block Ads Using 'hosts' File
If you have a rooted android mobile phone but if you don't have rooted android then 1st root your android device and then you can use this method to block almost all ads from your mobile including those of apps and games. So first of all let me tell you what a Hosts File is.
Hosts File is a plain-text file which is present in all of the operating systems and helps to map hostnames (like anything.com) to its IP address. Whenever you try to launch a website using its hostname, the operating system will usually search the 'hosts' file to find the corresponding IP address first.
Steps
To begin with Hosts File, you will need a computer. Connect to internet and open this link from your PC's browser (or yoyo.org or hostfile.mine.nu). You will notice that a plain-text page is opened. Save the page with host name on your PC.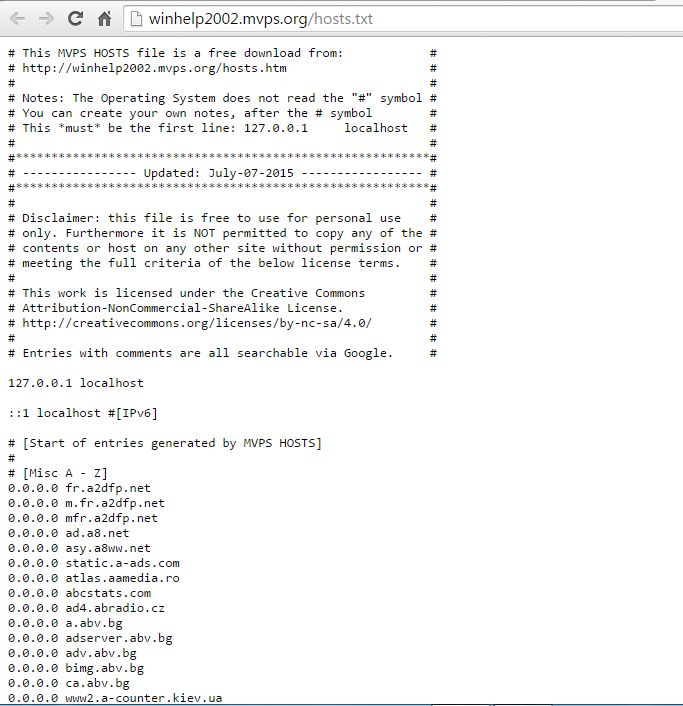 Now you have to copy this file from your computer to your android device. You can do it via USB cable, bluetooth or Wi-Fi. But do note the file path, because you will need it further.
On your Android device if you already have file manager installed on your device then open the file manager in your device, if not then first install any best file manager for android and then open the file manager and copy and paste the hosts file to /etc or /system/etc. Do note that to make changes on /system/etc location you will need super user permissions.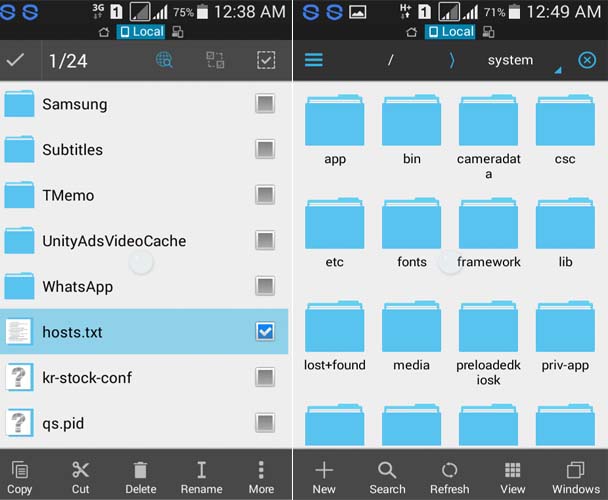 Now all you have to do is to rename the original hosts file (if present) to a .txt or .bak extension. Paste the saved hosts file here. Reboot your Android and your Android is now ad-free.
Note: If you lost your host then there may be lot of problem you've face on your device so be careful with hosts file and its recommended to take backup your hosts file before doing these steps.
Here is How to Backup android apps and Data on PC Or SD card
Conclusion
These were top 2 best methods to block ads on android apps, games and browsers. There are many more apps available like AdBlock Plus but the features it offers, can't be found in any other app. Moreover AdBlock Plus is 100% free, so I don't think anyone will look for an alternative.
But keep in mind some times ads are helpful for you and these ads can save your money while shopping online because the the advertising companies buy ad campaign to promote their product and also some times they gives special discount and offer on ad which may help you . So its not good decisions to always block ads.
Hope you like this tutorial to block ads on android. But If you know any other great app or method by which you can block ads from games, apps and browsers, then do let us know about it via comment and we'll update it here.