Now days, everyone uses internet and most of the people spend this time browsing internet and using social media networks. Well, there are many things which you can do using internet, but people are not getting bored of all those useless stuff like funny jokes and videos. Instead, people want to get engaged on social media sites, reading articles about recent events and there are some people who loves to discover the world every day with trending topics. If you are one of them, you are using internet for good. It's not just about browsing news feeds on social networks and watching videos, but you can use internet to gain knowledge and to know about the trending news.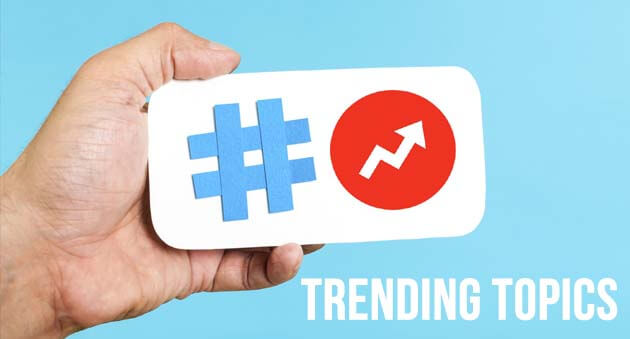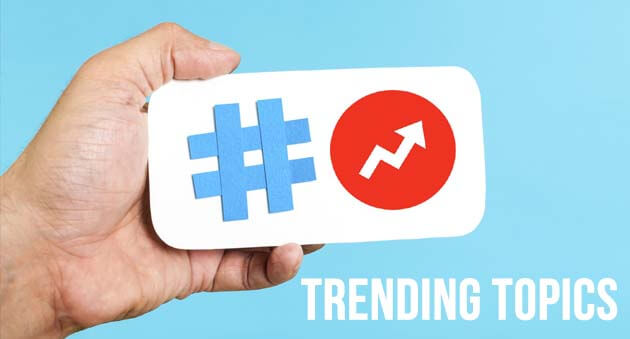 If you are the one who wants to know about all of the trending content on the internet like trending news, trending hashtags, trending videos, and more trending topics, then you don't really have to visit news websites or browse internet. In this digital world, almost everyone owns a smartphone, and here in this post we are going to tell you about best apps to find trending topics over the internet.
Best Android/iOS Apps To Find Trending News/Topics On Internet
StumbleUpon
StumbleUpon is a social bookmarking website where you can find information about almost anything. Once you have signed up for it, you have to select your interests so that it can display web pages from all around the web. You don't even need to type and search for anything, it will start displaying results automatically. Another good thing about StumbleUpon is that it is available as a mobile app too, so you can view trending videos, funny GIFs, trending news/articles, memes, quotes and many more. This is one of the best app to find trending content on the internet and you can share them with your friends over social network right from the app too.
Reddit
If you are looking for top apps for find trending topics, then Reddit app is all you need. Reddit call itself as front page of the internet, and that's how it works. Reddit is basically a community-based website which is used by billions of people from all around the world to share amazing stuff. Once you sign up for Reddit, you can also submit anything you like and read about trending articles, or view funny videos, trending videos and much more. Reddit app shows content from all over the internet, so you can definitely find something of your taste on it.
BuzzFeed
BuzzFeed is a website which provides all of the trending content that you should know about. Good thing about BuzzFeed is that it is available as mobile app too, so you can download it's mobile app for iOS and Android devices and get all trending news right on your smartphone. According to us this is just another great app to find trending topics on the web. You can find hot stories trending on the Trending Section of the app, yes, it have a special section for all the things that are trending on the internet.
9GAG TV
Most of the people out there prefer watching vidoes rather than reading articles to know about what's trending on the internet. If you are the one who enjoys videos more than text articles, then 9GAG TV can be your companion. Once you have downloaded the app, you can sign up for it using your Google or Facebook account and this app will send you notifications about trending videos on daily basis which you can watch or download for free. You can also open 9GAG TV app and explore their trending section for more videos. This app is completely free and 9GAG TV database is huge, so you won't run out of video streaming.
Pinterest
Pinterest is not just an image sharing website but it is one of the best visual discovery, collection, and storage app where you can find everything of your choice. You can also call Pinterest as "catalog of ideas" as there is content from all kind of topics available on it. Though this website gives best user experience as a website, but still you can download it's app to find trending things on the internet. Facebook and Google account can be used to sign up for the network within minutes.
Twitter
Just like Facebook, Twitter is also a social networking website which allows you to get connected with billions of people out there. This network is being used by people from every corner of the earth, and you can also follow people on it to know about the latest updates from them, even from celebrities, brands and sportspersons. Twitter tracks everything that is happening around the world, and everything shared on it can be found out using Hashtags (#). It also have a separate section to know about the trending topics on the web which you can browse to find out what people are talking about.
Quora
Quora is a community of people where you can get answer of anything you want to ask. If you want to know about something, then also you can head over the Quora and read about it. Experts from various fields also uses Quora and answer questions of people. Quora app is available for free for Android and iOS devices, and you can definitely list this app in best apps to find trending topics on web. Do note that this app won't serve you with funny images or videos, but it can definitely be a great source of information.
Tumblr
Tumblr is also a great source of entertainment and to find out trending news and topics. Everything that is on Tumblr can turn out to be trending on the internet soon after. It's not only about text or videos, but you can find funny GIFs, videos, audio and many more. You can also create your own Tumblr blog and start sharing what you like and get views from anywhere on it. If you are looking for app to find trending news on internet, then Tumblr can help you with that too, but you will have to browse through several categories like Interesting, What's Popular etc.
Imgur
Imgur is an image sharing website where you can find all kind of images and upload your own. But that doesn't end here, apart from being world's most used image sharing website Imgur can also be used to know about trending topics on the internet. Apart from images, you can also find heartwarming stories and science facts on Imgur which can be a great source of knowledge. If you the one who loves to know about trending images and GIFs rather than news articles or videos, then Imgur can be all you need.
Facebook
Who doesn't know about Facebook, as almost everyone uses it now a days. Facebook is one of the most popular and widely used social network which can help you in knowing about the trending topics on the internet. There is a special section on Facebook which is dedicated to trending news. You can use Facebook app to find trending apps about almost anything on the internet. Facebook divides news according to their genre like sports, politics, entertainment and many more so that users can read those news in which they have interest in. If you are a Facebook user, then you should definitely use Facebook app to find trending news.
Conclusion
Internet is full of useful things, and you can always find something you are interested in. If you are getting bored and looking for something that is trending on the internet, then you must check out the apps mentioned above. It really doesn't matter if you are searching for trending videos, trending news, trending images you can find them using apps to find trending content listed above. If you know about similar apps to find trending news on the internet, then do let us  know about them.