Android Operating System is all known for its reliability and performance. One cannot deny the fact that it is the best operating system available for mobile devices. Most of the other mobile operating systems are closed to third-party modification or customization of system files while Android is open to all kinds of customization and to customize your android you must rooted your android device.
Rooting your android phone  gives you root access to its system settings, codes and graphics to get more faster performance and customize your device according to your needs.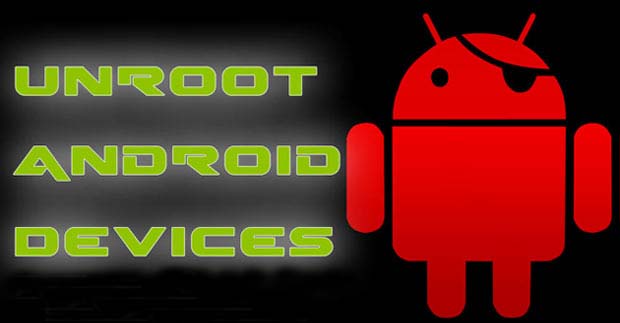 However, there comes many times when you want to unroot your rooted android mobile phone device. It can be just to receive OTA updates or if you want to claim the warranty. Whatever be the reason, if you have settled up your mind to unroot your rooted android phone, here is a quick guide for you to unroot almost any  android rooted devices.
Have a look and do let us know which one worked for you via comments below.
Best Root Apps for Android
What Does Rooting Means?
Rooting is the process of allowing users of Smartphone's, tablets and other devices running the Android mobile operating system to attain privileged control which is also known as "root access" within Android's sub-system.
Rooting gives the ability or permission to a user to alter or replace system applications and settings, run specialized apps that require administrator-level permissions, or perform other operations that are otherwise inaccessible to a normal Android user. Here we have discussed some Advantages and Disadvantages of Rooting
Methods To Unroot Rooted Android Phone Device
Unroot Rooted Android Using Root File Browser
To begin up the process you have to first download an app from Google Play Store named Root Browser.
After downloading and installing the app, run it and look for /system/ folder in it, after that find and open /bin/.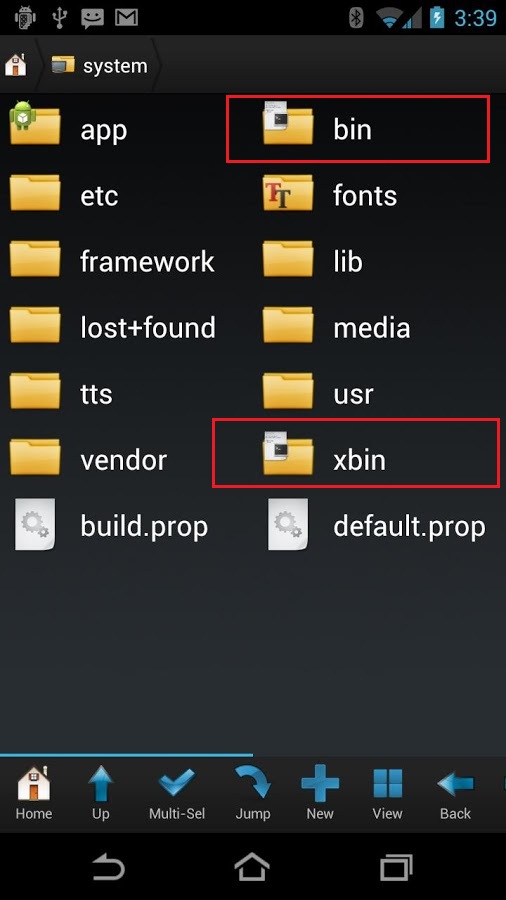 Now find a file named su in the folder. Once you have found the file long press it and select delete option from the menu to delete this file. Note that if you are not able to find su file in this folder, please skip to next step as I was unable to find this file on devices like LG G3 and HTC One M8.
In the next step, you have to navigate to /system/xbin/ folder and then you have to delete su file from here too.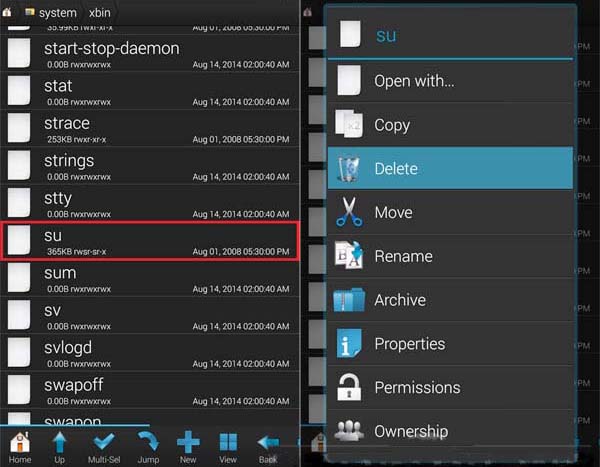 After deleting su file from both locations, navigate to /system/app/ folder, and find file named Superuser.apk and delete it.
Now finally you have to exit the application, and restart you device to check if everything is ok or not.
All done here, after following all of the instructions mentioned above you will be able to unroot your rooted android device successfully. If this method doesn't worked for you, or you have encountered any problem then you can also unroot your device by below methods too.
Unroot Rooted Android 

Using ES File Explorer

ES File Explorer

Es Explorer is one of the best file manager app for android, using ES File Explorer you can also unroot your rooted android mobile or tablets
 First of all download and install ES File Explorer App on your android device. Remember that don't install or move the app to SD card.
After installing open the app and tap the menu button.
Now tap on 'Tools' and select 'Root Explorer' to turn it on.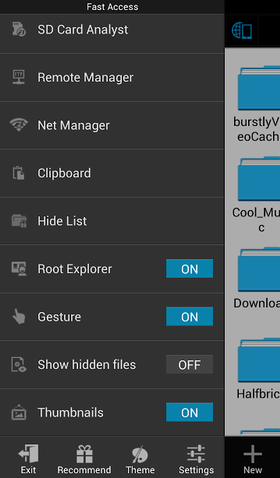 When you will turn it on it will ask you to grant privilege or root privileges to the app. You have to allow it.
Now go back to the main screen of the app and select '/' in the top corner of the screen.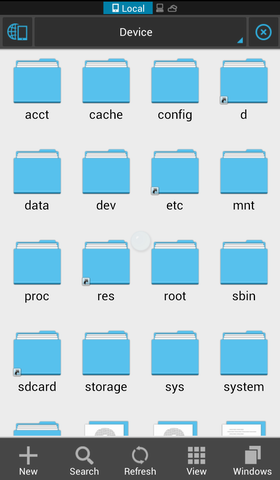 Go to system -> bin. Find the busybox and su file and delete them. If you can't find any of them, just skip to the next step.
Go back to system folder then open 'xbin' folder and delete the busybox and su file there (if you found any).
Now go back to the system folder again and open 'app' folder and then delete the apk file located in the folder. That's all.
Now restart your device and it should be unrooted.
Unroot Rooted Android 

Using SuperSU App
Download and install SuperSUApp from Google Play Store.
Launch SuperSU app, go to Settings, and tap on 'Full unroot'.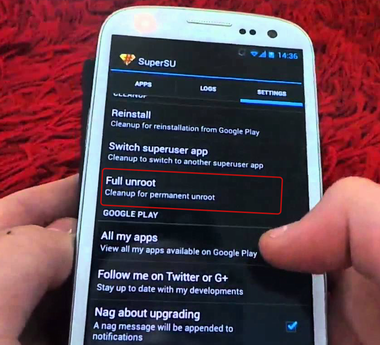 It will confirm you just tap continue. After successful, Unrootsuperuser will close automatically.
Restart your device
Uninstall SuperSU and your android device is fully unrooted.
This method is one of easiest method to unroot rooted android devices and it works for all android devices that were rooted without installing custom recovery.
Conclusion
So these were some ways in which you can unroot rooted android devices easily. Although there are many more ways available like by installing stock firmware, using automatic apps, By Installing OTA Update etc But The above mentioned methods are safe and can be done easily.
I hope you have got what you are searching for. If you have any doubts or still facing problem in unrooting your android device, then do let us know in comments below. We will try to help you out as soon as possible.