Video players like VLC media player and SMPlayer are able to play almost all kind of videos and audio, irrespective of what their file type is. So if you have VLC or SMPlayer video players, then you don't have to worry about converting videos to other formats.
However there comes many times when you will have to convert a video to watch it. It can be if you want to transfer to another device that does not support all video formats. It can be your smartphone, or a DVD player or Xbox.
Once you have realized that you will have to convert the video you have in order to watch it on the device you want, you start looking for ways to change video file types.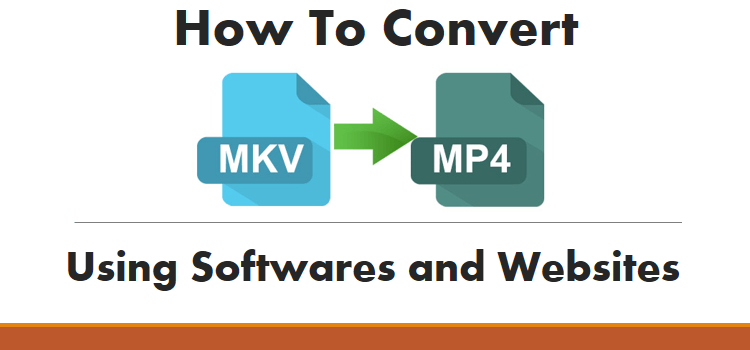 Talking about the video file types, most popular among them is MKV and MP4. MKV is a video file type which is an open-standard multimedia format that is widely used by best media players. If you are thinking to watch something in high definition, then you should go with MKV.
Though MKV gives you good video quality, doesn't mean MP4 is worthless. MP4 is one of the most used and supported video file type. Most of the gadgets that can run videos supports MP4.
It doesn't matter which video file type is good, both of them have their own advantages. This guide on how to convert MKV files into MP4 format will show you how exactly you can do it without losing quality.
Best Ways To Convert MKV to MP4 Without Losing Quality
How To Convert MKV To MP4 Online
Online-Convert is one of the best site to convert MKV files into Mp4 files. Using this website is simple, and one can easily convert as many videos as he want with this website. There are two options available for video conversion, one allows you to upload videos or you can enter URL of the file you want to convert.
Once done, you have to select the output file settings like screen size, video bitrate, audio quality and you can also cut video if you want. If you don't want to do anything else and just want to convert the file, then leave everything as it is and click on Convert File. Convert mkv to mp4 online can be done with this website along with many other conversions.
CloudConvert is just another great website to convert MKV files to Mp4 files for free online. Basically it is just an online video converter, but you can actually convert almost anything to anything on this website. If you will register on this site, then you will be allowed to convert about 25 conversion minutes/day for free, and if you want some more conversion minutes, then you can buy their prepaid packages and subscriptions.

Just visit CloudConvert website and click on Select Files button to upload a video to convert. You can also choose files from Dropbox, Google Drive, Box, OneDrive and URL to this website for conversion.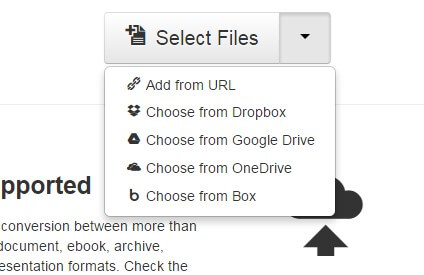 Once you have selected the video you want to convert, you have to select the output file type from the list. Just click on Video and browse through the list of file formats and click on MP4. Do note that if you will not select anything, then your uploaded file will be converted into MP4 using an H264 video codec, and 192kbps AAC compression.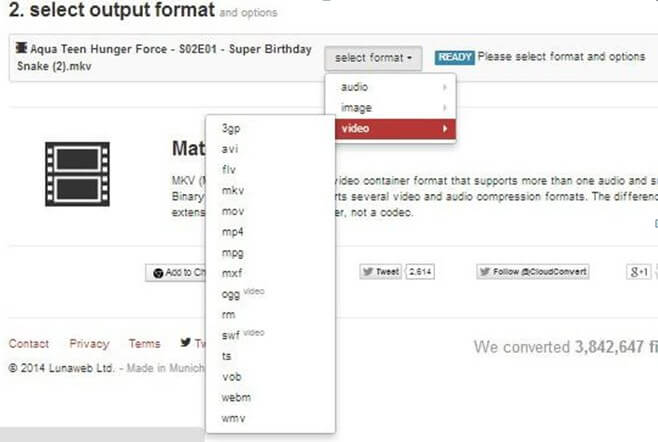 Once done, click on Start Button to start the process, and once it gets finished, you can download your converted video for free. This is one of the best way to convert MKV to MP4 online.
Convert MKV To MP4 Using VLC Media Player
First of all download VLC media player from the official website and install it on your system.
Now open VLC media player (don't play any video, just open the program) and go to Media tab (upper-right corner) and click on Convert/Save option or you can simply open VLC video player and press CTRL+R (shortcut).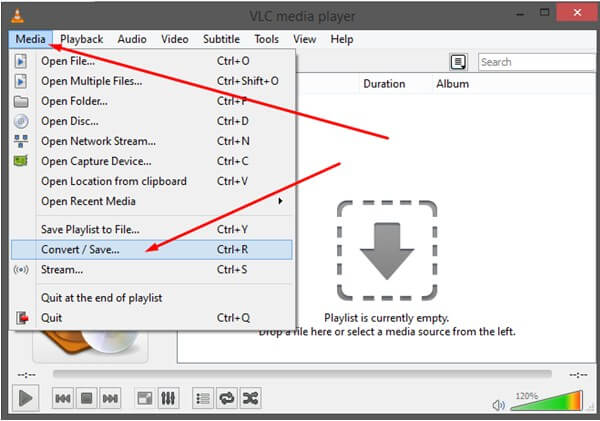 Now a new window will pop-up on your screen asking you to locate the file you want to convert. In the File tab, click on Add button and navigate to the MKV file to convert into MP4. Once added, click on the black down-side arrow beside Convert/Save and click on Convert or you can also press ALT+O after adding file to convert.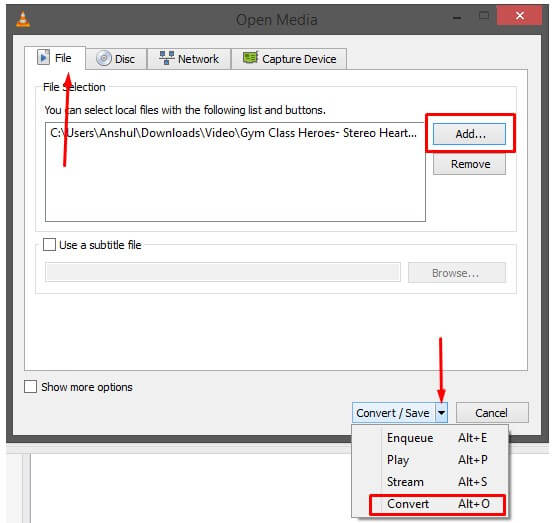 Now you have to click on the drop-down menu near Profile to choose output file type. Select Video – H.264 + Mp3 (MP4) option from the list and then in "Destination", choose your location to save converted file by specifying a new name to it. Once everything is done, click Start to start the process.
Convert MKV To MP4 Video Converter For Android
Audio/Video Converter Android is one of the best android app to convert MKV videos to MP4 using Android device. There was an older version of this app (Video Converter Android) available which was quite popular, and in this new version, you get so many advanced features and options. You can easily convert videos and audio using this app on your Android device, and another good thing to know about it is that it doesn't destroy original video quality while converting your video. You can also extract audio from videos and convert animated gif to video using it.
It is another good app for Android to convert MKV files to MP4 for free. This app have an easy to use user interface, which allows you to add and convert videos on the go. Converting videos with this app is simple, and you don't have to be expert in anything to use it.
Just select the input file, choose desired output format and name and you're done. So many advanced options are available in this app too, which allows you to change audio/video codec or bitrate and set metadata information.
Conclusion
MKV to MP4 converters are available online, and we have mentioned about it above too. There are so many software to convert MVK to MP4 available over the internet, but beware about the fake ones, as they may steal your PC's personal information.
You can convert MVK to MP4 free using above mentioned ways. Though there are many more ways in which you can convert MVK to MP4 online without losing quality, but still above mentioned ways works best among them. If you are using any other way or know about any other way to convert MVK files to MP4 files, then do let us know.