Google Chrome is the most used web browser over the world. Chrome is one of the best browser for Mac Windows and best browser for android as well and its well known for its fast and powerful browsing and has vast collection of extensions. Extensions have almost become a necessity, which enriches your web experience.
Extensions can help you in making your browser look great and even increase your web experience too. So we did research and made a list of most popular top and best extensions for Google Chrome. These extensions and apps for Google's Chrome browser will help you work faster, get smarter, and maybe even save a little money.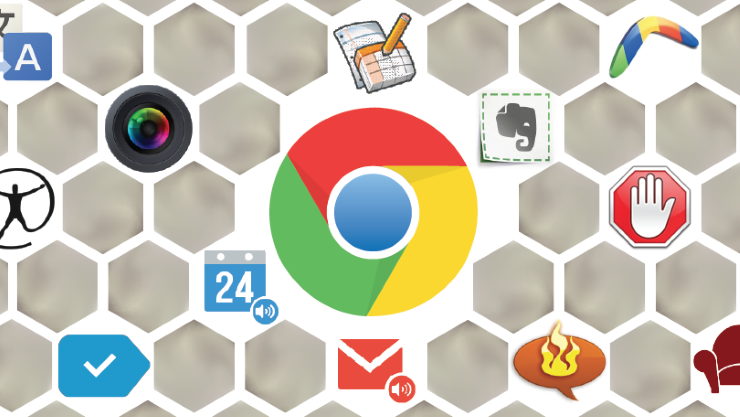 Best Google Chrome Extensions and Apps
Productivity Chrome Extension
Feedly: Feedly is world's most popular RSS and blog reader with more than 15 million users. It is available for web browsers, mobile devices running iOS and Android. It is also available as cloud-based service too.Feedly automatically imports your feeds, then arranges the content into an eye-pleasing magazine page. The Feedly extension also keeps a running tally of your unread items in the address bar, so you know exactly how many stories await in your new personal news site.
Any.do: When you browse the web, you see many things and sometimes you want to add them to your to-do list. With so many of task app out there, Any.DO has managed to make a name for itself. With a clean and simple user interface, it's easy to just get started with managing what you need to do, who you need to call, or what you need to buy.
StayFocusd: Internet just holds an entire world in it. So when you have access to it, all of your time gets wasted in doing several things. There are plenty of web sites out there that are of no use to you, but still you use them. Like social networks and chatting sites.StayFocusd is a productivity extension for Google Chrome that helps you stay focused on work by restricting the amount of time you can spend on time-wasting websites. It is highly configurable, allowing you to block or allow entire sites, specific subdomains, specific paths, specific pages, even specific in-page content (videos, games, images, forms, etc.).
Security Chrome Extension
LastPass: LastPass is a wonderful way to manage passwords. The features are not difficult to apply, and it functions on many platform types. This is a password managing and saving app/extension.You can save all your usernames and passwords to LastPass, and it will auto login to your sites and sync your passwords everywhere you need them. To change your passwords automatically with Auto-Password Change you have to open your LastPass Vault by click on the extension's icon in your browser. Then press the pencil (edit) icon for the account you want to change.
HTTPS Everywhere: HTTPS Everywhere is a Firefox, Chrome, and Opera extension that encrypts your communications with many major websites, making your browsing more secure. There are many blogs and websites out here which still include a lot of content from third party domains that is not available over HTTPS. As always, if the browser's lock icon is broken or carries an exclamation mark, you may remain vulnerable to some adversaries that use active attacks or traffic analysis. So in that case you can use this amazing HTTPS Everywhere tool to remain secured when you browse the internet.
AdBlock Plus: I know ads are very annoying and they can be seen almost on all websites and web pages. Some sites even show pop up ads, which decreases the user experience as well as site reputation out there. So how to get rid of those annoying ads? Answer is AdBlock Plus. Adblock Plus is an open-source ad blocking extension which also do work of filtering content. It is available for free for Mozilla Firefox, Google Chrome, Internet Explorer, Opera, Safari, and Yandex Browser web browsers.
Utilities Chrome Extension
Stopwatch & Timer: Who doesn't like competing? Use this awesome Google Chrome to have your own stopwatch and timer on desktop pc. This cool stopwatch and timer app has laps and large easy to read digits that resize with your window. The timer can countdown from up to 99 hours and has a choice of pre-sets and alarms. You can also view the app in whole browser video by pinning it to the top. Just like the Android app, the Chrome app is simple, easy, uncluttered, and clean.
The Great Suspender: So if you are a hardcode tech savvy person like me and surf the web too much then you must install this extension into your Google Chrome browser. It is one of the best extension I have ever seen, it "suspends" all your browser tabs without closing them. When you plan to visit a webpage later but you don't want to close it either, then you can freeze that tab using this extension. You can return to your suspended tabs any time and hit the reload button to activate them.
Honey: I am sure you are going to love this extension after knowing what it actually do. We all do shopping online, it is very trending these days. There are lot of coupons sites too which helps you in saving some of your money while shopping online. But do you get a discount code every time for every site on the internet? Honey is a kind of extension which takes your saving to the next level. With one click, it will search for coupon codes for you, and automatically apply any that work to your checkout cart. All you have to do is to click on the Honey button during checkout and this amazing extension will automatically apply coupon codes to your shopping cart.
Some More Useful Apps
Duolingo On The Web: So if you want to learn a new language and you don't want to spend extra money from your pockets then Duolingo is all you need. Duolingo is a fantastic new way to learn a new language for free. This is an amazing app which acts like a teacher and teaches you fundamentals of the language and motivate you with points and community features. Currently Spanish, German, French (in beta) and English (for Spanish speakers) are offered. Currently more than 25 million users are active on it. This is an incredibly useful tool to use as a refresher for a language once known or to explore the possibility of learning a new one. The most amazing thing is that this software has continually evolved yet remained free.
Hangouts: You might have heard about the Google Hangout before, right? I have one good news for you. Usin Google Hangouts on your desktop, laptop and Chromebook just got seriously cool, with the release of a brand new Chrome App for Windows and Chrome OS. Seems Google is serious for its free video and voice chat service, as they are making changes in it every month.
Conclusion
So this is it, you have reached the end now. These were some of the most popular and most useful chrome extensions and apps which I think every Google Chrome user should have. If you know any other good Google Chrome app or extension and think it can be included in this list, then do let me know about it via comments below. Please share this post with your friends, and let them know about these awesome and useful Google Chrome extensions and apps.