We guess you must be a lover of music which is the reason you are searching for audio editing software.
With the help of audio editor one can totally change and edit as many songs or ringtones as you like. This software can perform remarkable task like blending two songs together and remixing it for any dance shows.
Usually the DJ's uses such kind of tool or software for creating a jazz in the parties. And when you are so much in love with music then you do need to be passionate about how to bring the uniqueness in your music.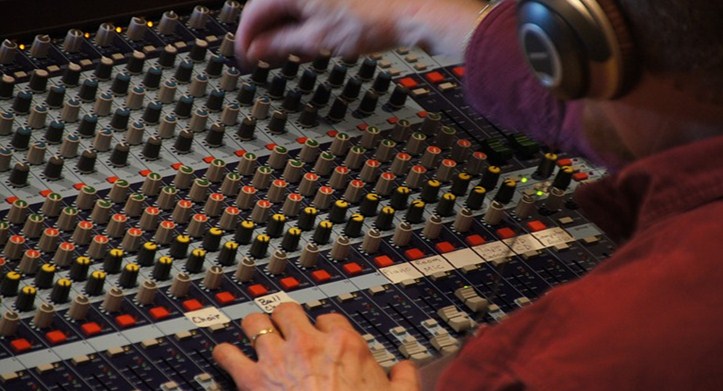 As the new world is advancing, some of the audio editing tools are also increasing in number. Most of the audio editor applications are used by the professionals.
What they usually do with this tool is mix and match different music and create a new tracks of music.
Without this software, mixing and blending of songs is very difficult. No matter who you are, with the professional audio tool, you can create a new song just like professionals.
In this blog post, we will provide list of best audio editing software along with outstanding features. Make sure you choose the most significant software.
Top 10 Best Audio Editing Software 2017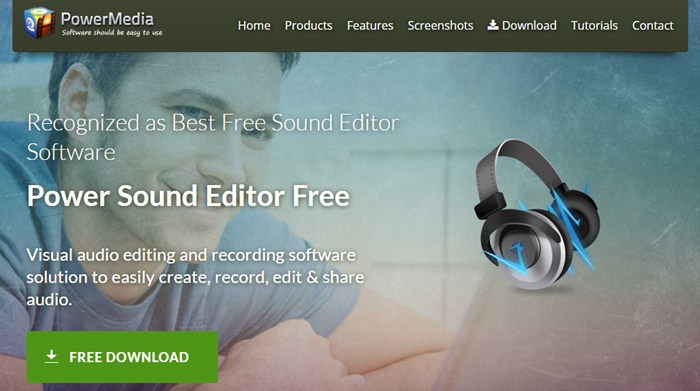 Power Sound Editor gives you a perfect tool to blend as many music as you want. It is the popular visual audio editing and recording software that can easily edit, create record and share audio.
It offers many highly advanced operational tools that help you to record and edit new audio sound via microphone, input devices or any sound card.
However, with the help of this software one can edit the entire visual audio file by deleting, cutting and copy pasting the selected file.
This editing tool is excellent because you can create your own sound and mix it with your favorite music and applying different effects like equalizer, flanger etc. Let us see the next software.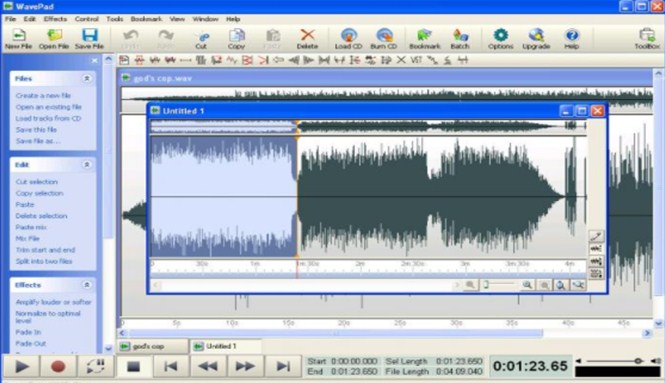 Wavepad audio editing software is especially for Windows and Mac for editing audio and music. Their feature includes, cut, delete, copy, paste, insert and much more.
If you like to edit music and your own voice then this software helps you to do that too. Creating new effects lay amplification, echo etc.
In addition to it, the tool mostly provides and also supports different kinds of format like mp3, vox, wav, wma, real audio etc.
There are also some advanced tools available here like speech synthesis, voice changer, spectral analysis etc.
All this systematic advanced audio editing makes it the most renowned tool with smooth flow. This is also regarded as one among the best audio editing softwares.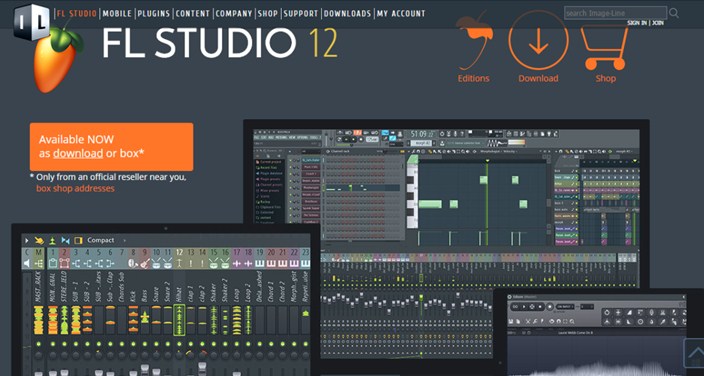 FL Studio is professional audio editing software mostly used by the creative artist. For the different Operating system, you can get only the paid version.
With all the excellent features FL Studio can record, edit, arrange, compose, mix and bring all the music to its professional quality.
With the multi-touch monitor plug-in now you can do more incredible works with your fingers.
With FL Studio one can use in any screen size, this software will easily fit in. If you wish to try before you purchase the software give a trial or a watch a demo.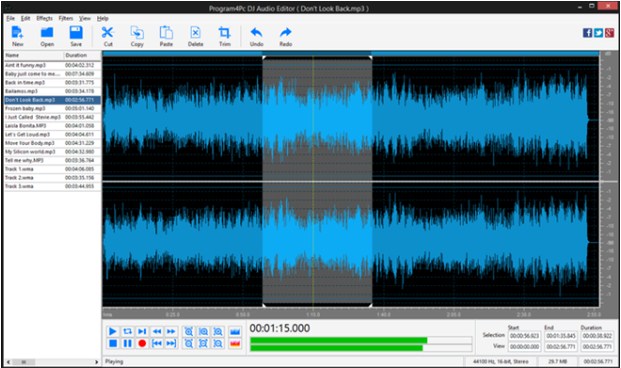 This is well-organized Software that easily edits all your favorite songs without any issue.
As a result, you will be surprised by how this efficient can edit and mix your songs in to one.
With the help of this professional audio editing software you can edit, cut, paste, trim etc all your song files and add your own voice to it.
Also, from any source you can join your songs, audio and apply different effects to your audio files and save it for future.
It also reads your CD tracks and covert them in to audio tracks. Apart from that, it offers you to convert your video to audio format.
Rosegarden has a very beautiful layout just like a rose and is and is as song editing and mixing software.
This is a music editing and composition environment that has knowledge about basic digital audio. However, this software is a very easy and simple to use due to its user-friendly application.
In addition to it, runs on the Linux, for the musicians who are music lovers and also for the beginners who want some changes in their ringtones.
When you are opting for free open source software for sound editing then Audacity will be the choice. It is cross platform audio software for multi-track editing as well as recording.
In Audacity, you will find built-in effects that help to reorganize different types of music blending them together.
To mix all the sounds together simply cut, delete, trim, split or copy paste. So, if you want to record live audio via microphone then use audacity.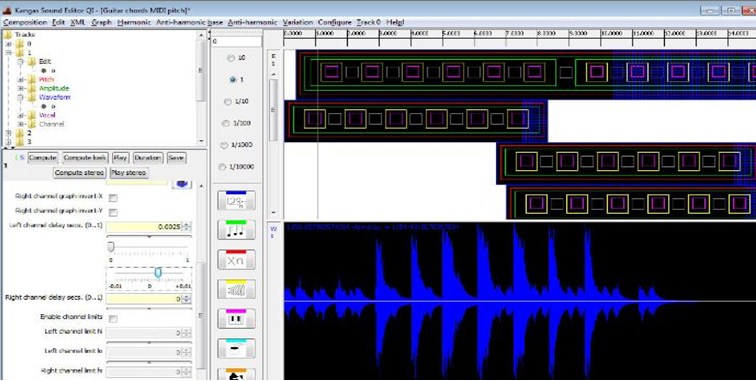 Kangas can easily create new sound-effects and music. This is open source software which helps us to edit audio for free. For pitch control, it uses a system of frequency.
With Kangas best free audio editing software one can create ace sound effects and play music with them.
The software is used for both beginners and professionals for editing and listening to new songs in the way you like.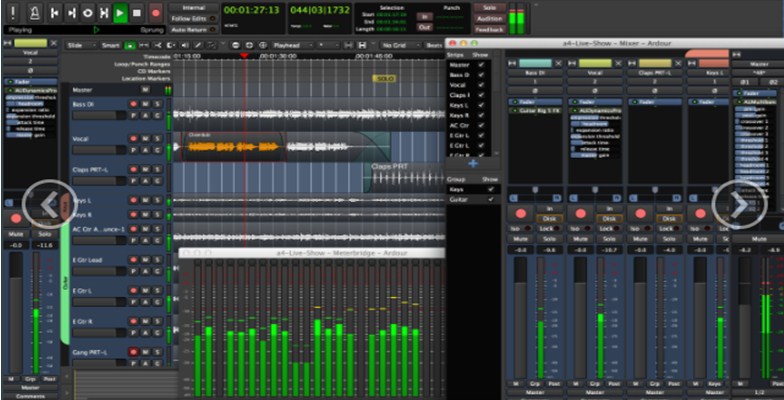 For recording and editing sound, this is very amazing software. There are unlimited tracks and channels that give you the benefit of one touch recording and editing.
It also supports non-destructive editing with undo and redo option. For everyday needs, this software also comes up with advanced plug-in that can be installed within no time.
Get Ardour Now in Linux, OS X and Windows.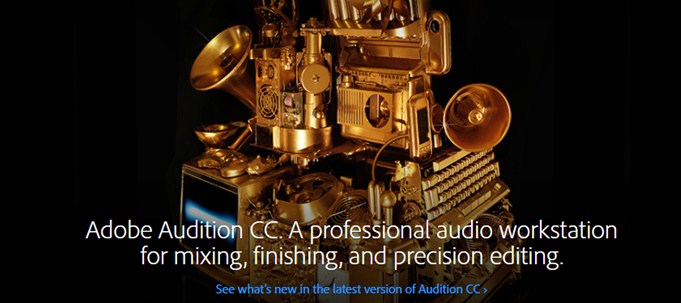 Adobe Audition is a professional audio workstation for finishing, editing and mixing sounds. With the advanced tool set it allows you to create waveform, spectral display and multi-track.
This software is specially designed for the flow of mixing and intermingling songs of your choice. Finally, it delivers you a dynamic sound quality. This is actually a professional audio editing software.

For editing and designing sound, Sound Forge is the ultimate audio editing software. This software helps you to record multi-channel audio with high-quality.
Nearly in every format, you can edit and redesign sound with sound Forge. This software is not available for free, so make sure you buy the paid version.
Conclusion
Finally, we have collected just the best audio editing software for editing and redesigning new sound.
All of them are the professional as well as beginner audio editing software that helps you to mix and match as many songs as you like.
With the best features available for each software change the outlook of your music collection as the way you like.
Read Next: Free beat making software