Almost everyone owns an Android device and by default every android device comes with Google Play Store which is the default apps store of every android device. Though there are numbers of android market available like MoboMarket V3 but Most of the android users use Google play store to install their favorite apps and games on their android device Because its most trusted app store for android .  Solve Common Problems of Google Play store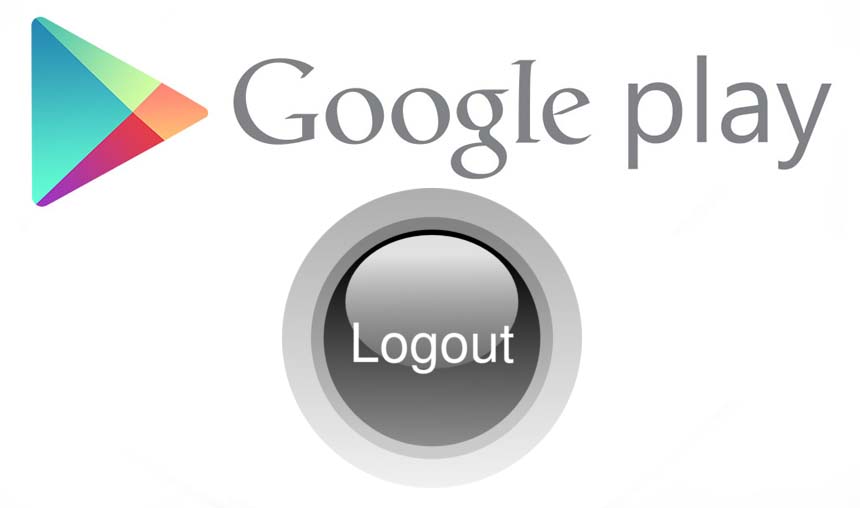 To access Google play store you must need to sign in with your Google account and only after login you can install apps and games from play store to your android device. Sign in process in Google play is very easy and its one time but the problem come if you want to logout or sign out from goggle play store because play store does not provide any logout option.
There are times where you need to logout from your current Google account and login to another one. But if Google play does not have any logout option then what to do in such situation? Don't worry we got a solution for you and here we are going to discuss How to Logout or Sign out from Google Play Store in Android Smartphone or Tablets.
Best Cleaner and Optimizer for Android
How to Sign Out/ Logout from Google Play Store in Android Device
Here we discussed two different methods to logout from play store; one is from android settings and another by third party application.
Log out from Google Play Store Using Android Setting
Go to Settings of your android device and scroll down and then navigate "Account". In Account section you'll see "Google" along with other account like Whatsapp, Facebook etc. Just Tap on Google and then Tap on Google account that you want to remove.
Once you tap on Google Account you'll see "Sync Settings" and at below right side you'll see "Remove Account" and Tap on it.
Now it will ask for conformation then tap on "Remove Account"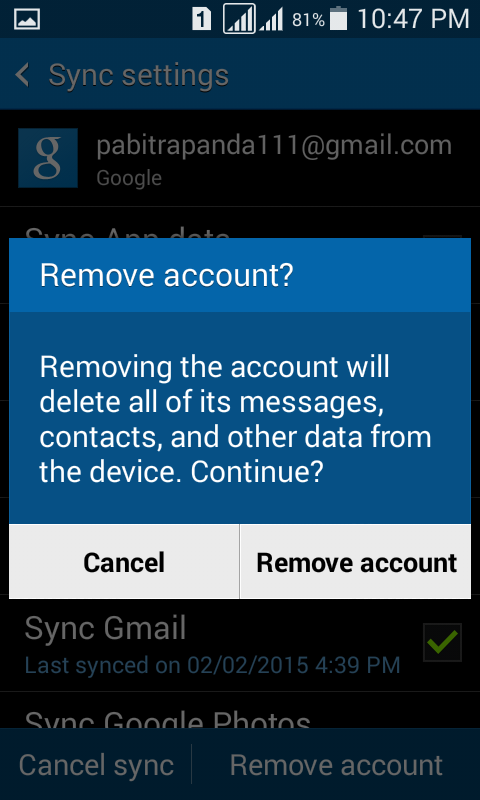 That's all and now you are success fully log out from Google play store. Now open play store and you can sign in with new account or you can use same account to install any apps or games to your device.
Logout from Google Play Store Using Logout App
Also you can Remove Google account from Google play store by third party app named Logout which will help you to sing out from Google play easily.
First of all Download Logout App and install it on your android device.
 Once you installed this app, Run it and then tap on "Logout all Accounts".  This will remove all of your account from your android device including Google account.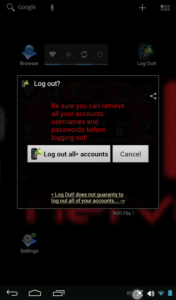 Also you can log out Skype but for this you need to root your android device.
These are the two processes to sign out or log out from Google play store in android Smartphone or tablets. Hope this tutorial will help you to remove your old id from goggle play and add new one.