Now a day, everyone has a smartphone, tablet or  notebook and most of them has WI-FI enable. If you are using a high speed internet connection on your PC or laptop then you can share it with your smartphone, tablet, notebook. You can Create a WiFi hotspot in Windows  computer easily at home.
Create a WiFi hotspot a very simple process and takes a few minutes on Windows PC or laptop. In Windows 8.1, you can easily create WiFi hotspot because there is already shared option available But in Windows 8 and Windows 7 a little bit difficult.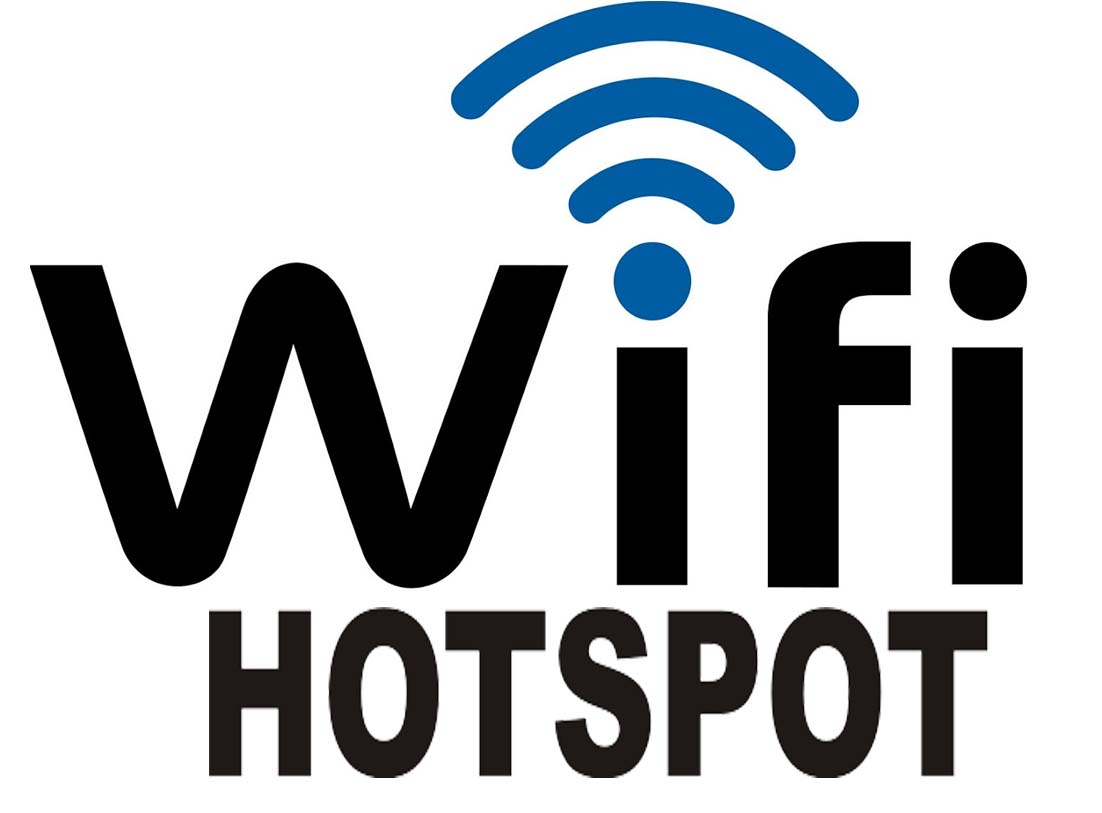 Today in this article we will show you how making WiFi Hotspot in Windows PC and laptop. Here we shared two methods to create Wi-Fi hotspot on windows one is using command prompt and another is using Connectify software.
Through this trutorial you will able to Create WiFi hotspot in Windows 8.1/8/7  computers. After setting up wifi hotspot, you will able to share your internet with any devices like other PC, mobiles and tablets. Increase internet speed
Create WiFi Hotspot In Windows 8.1/8/7 using Command Prompt
Before use below steps, check your Wi-Fi network working or not.
Run command promt as administrator and execute below command.
netsh wlan show drivers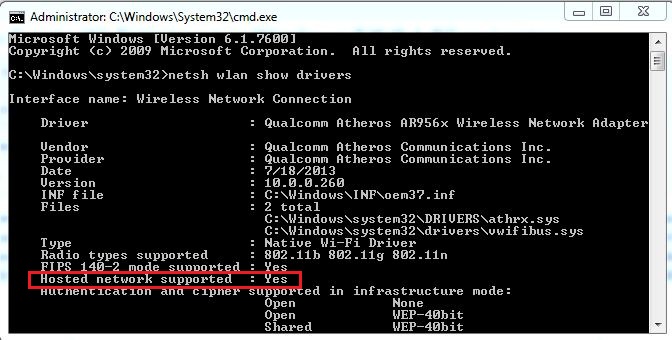 If the result is YES then proceed next steps or else download and install Wi-Fi driver on your PC and follow the next steps.
Now Run Command Prompt as administrator and type the below command and Hit Enter
netsh wlan set hostednetwork mode=allow ssid= Your Wi-Fi Name key= Your Wi-Fi Password
Here my user name is TricksForums and Password is Tricksforums123. Wi-Fi name and password must be greater than 8 digits.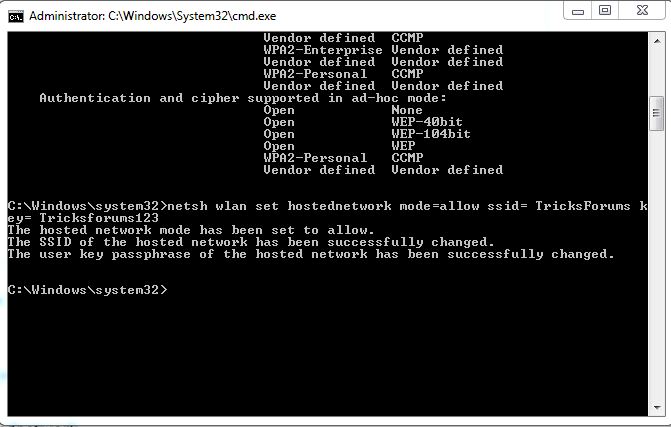 After that, Start your Hosted Network by using below command.
netsh wlan start hostednetwork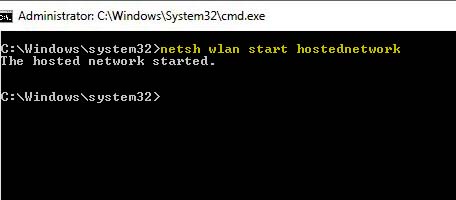 Now The console should display the following message: The hosted network Started
Now exit from command prompt.
Now go to Crontrol Panel >> Network and Internet >> Network and Sharing Center.
Then from left panel Click Change adapter settings and then right click on your Internet Connectionand select Properties.
Next click on Sharing Tab and check "Allow other network users to connect through this computer's Internet connection" and mention newly created hosted network  and click on OK, that's it. You are done.
After creating wifi hotspot if you want to stop sharing then run Command as administrator and execute following command
netsh wlan stop hostednetwork
Note: if you are failed to start the hosted network in that case you need to disable the network adapter in 
Device Manager and re-enable it. You must now test whether the device, cell phone or tablet is connected to the 
network correctly created.
Steps create Wi-Fi hotspot in windows 8/8.1, Windows 7/XP using Connectify
to create Wi-Fi hotspot with windows 8/8.1, Windows 7/XP at home This is one of the best and no.1 software to turn your pc to an wifi hotspot. Download the latest version of connectify Hotspot from Official site or click the below link.
To run connectify you need to install Microsoft net framework 4.5, so first download and install Microsoft net framework 4.5
Now install the software on your PC and after finishing installation it will ask for reboot, so reboot your PC.
Run connectify the software. If you are using Pro version then enter your WiFi name else leave it as default and put password and then click on Start Hotspot.
Now you can share your internet connection with any Wi-Fi enable device.
Note: Official site will give you the 2 day trail version only. Make sure that you turned on your 
WiFi adapter and Must restart your computer.
If you face any type of problem with this software then you can use another software which called Virtual Router. The Wi-Fi hotspot creation process is same.
Note: it contains some virus. No extra charges for sharing internet. Easy to use.
Conclusion
Through this article you will get the complete guide to creating Wi-Fi hotspot with windows 8/8.1, Windows 7/XP. If you choose to create Wi-Fi hotspot with windows 8/8.1, Windows 7/XP at home using software then here shared two software is best and also you can use My Public Wifi.
Hope you like this article, if you like it, then share it with your friends. If you face any problem, then leave a comment we'll try to solve your issue asap.