Now days all of you are aware about the virus, Virus is a computer program which is designed for reducing computer efficiency, Stealing data dumping memory like HDD, RAM etc. The most frustrating moment for you when your computer gets infected by some virus and your computer reacts suspiciously by showing some wired behavior.
USB or Flash drive is one of the common ways by which your computer gets infected by virus. The most common virus is Autorun.inf which is easily gets involve on our PC from USB or Flash drive and most of the antivirus programs are unable to detects them and even then do, then they are unable to delete the file only quarantine.
These file are not get deleted directly from your computer and this is the most irritating time. But don't get upset, because in this article we are going to tell you a simple and best way to remove virus without any antivirus from your computer. Also you can use Some Best free online Virus Scanner which can scan your computer as well as files and remove virus
Some effect of the virus
When your computer gets affected by the virus like Autorun.inf then you may be see some unexpected thing on your PC like.
Creating many empty folders
Rename the folder to some other language or sign and can't delete it normally.
Creating many shortcuts.
Don't allow to open the drive or folder etc.
Also Read: How to create fake virus
Steps to remove virus without any Antivirus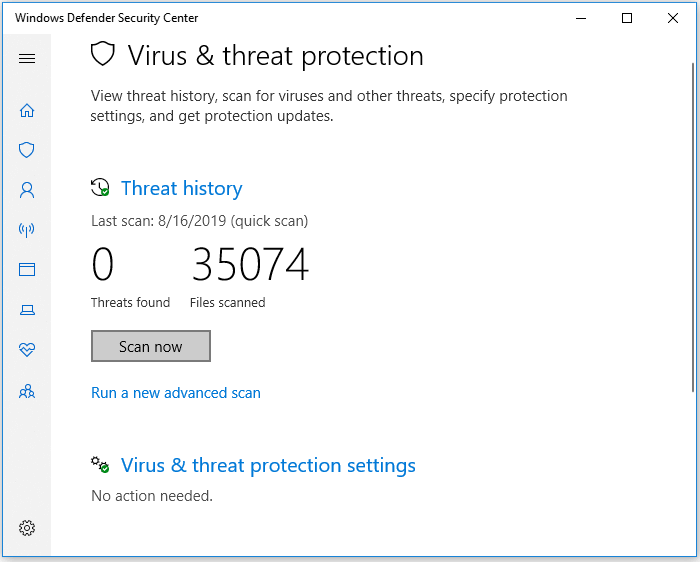 To remove these viruses we use command prompt. So follow the steps below.
Method 1:
First of all open Run by pressing Windows Key + R and type CMD and then hit Enter.
Now select virus infected drive, for example if your D drive is infected then type D: in command and press Enter.
After selecting drive, now type attrib -h -r -s autorun.inf and hit Enter. It will show hidden Autorun.inf virus in that drive.
Now type Del autorun.inf and it will delete the autorun.inf virus if it present on that drive.
Now repeat the same process on the others drives.
After doing on the all drive restart your computer and now you will free from Autorun.inf virus.
Method 2:
Open Command prompt using above method.
Now select infected drive and type attrib -s -h *.* /s /d in the command and hit Enter.
Now type dir and press Enter. It will show content of this drive and check if there is an unusual .exe file or Autorun.inf file.
If you find any unusual file then rename it by typing Rename filename.extension newfilename. For example if you find Autorun.inf then type rename autorun.inf auto and press Enter.
Now you can use the drive without affecting the virus.
Conclusion
There are many software and tools are available to remove these virus, but if you use this method you can remove virus from your computer. This is the best way to remove virus without any antivirus from your computer. If you know any other best method to remove virus without antivirus then let us know.