Photoshop is designed to enhance the overall appearance of your photo. Do you know who use this software? Especially the designers, photographer and the artists use it to edit your picture in a high-quality graphics.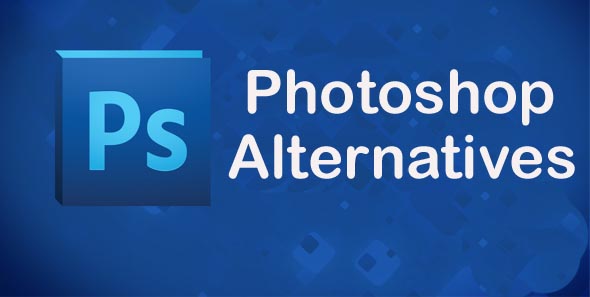 For easy and efficient photo editing, one uses the professional editing tool. Once you get the idea how to use it, then even a beginner can create a flawless picture of yours.
However, there are many alternatives of Photoshop available in the market with its outstanding features. Below we will discuss such type of Photoshop alternatives.
To get the correct professional look photo, we do need a photo editing tool. This will resolve all the issues like red-eye reduction, white balance and many more.
As it is the era of clicking photos, with the help of this tool, one can edit all the photos that looked blurred. This means that with the photo editing software, you do not require any professional to modify your image.
Once you know how to make use of the software then eventually it will be easy for you to totally edit the image of yours. Let me help you with the best Photoshop alternatives.
Top 10+ Best Alternatives of Photoshop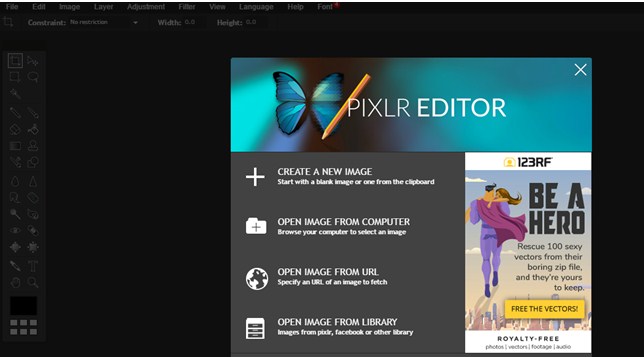 If you are a person who is searching for Photoshop alternatives then Pixlr is the best software. And if you are thinking to get a free web based photo editor alternative to Photoshop then this software will be the best choice.
As a matter of fact, when you head on the official web page you will find an option to create an image where you can eventually start with a blank image and modify it.
You can also browse an image form your computer and edit it reducing the red eye, teeth whitening etc. If you wish to open an image w=from the library, then you must sign in first.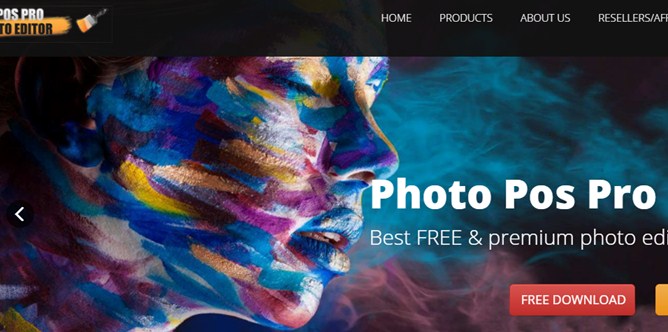 Another excellent free Photoshop alternative is photo Pos Pro. Even the official web page looks adorably professional. To create stunning image quality, Photo Pos Pro is the remarkable tool.
With this one can easily fix those poor and old photos and bring the professional look. It also allows you to erase and delete those unwanted objects in the image that are quite disturbing.
Just like Photoshop, this software tool also does magical artwork to your photos. However, all the best color as well as tools are also available here. Download now for free.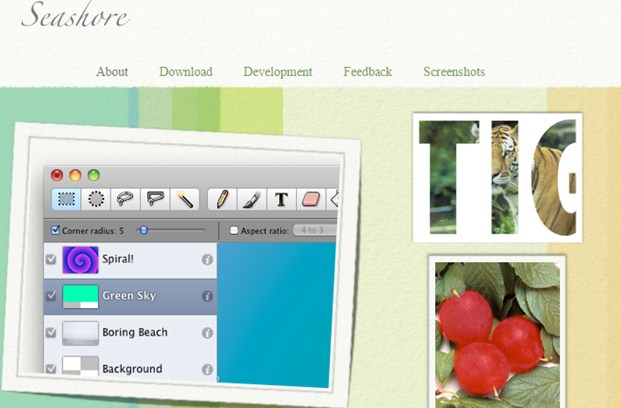 Seashore is the best Photoshop alternatives Mac. It is an open source photo editor with features like gradient, brush stokes etc. In addition to it, they also support alpha editing and multi-layer support.
Just like GIMP, this software applies the same format. Especially for the Mac users, this tool is outstanding that does same work like the professional tool for image editing. With simple and easy user interface, seashore holds on the topmost priority.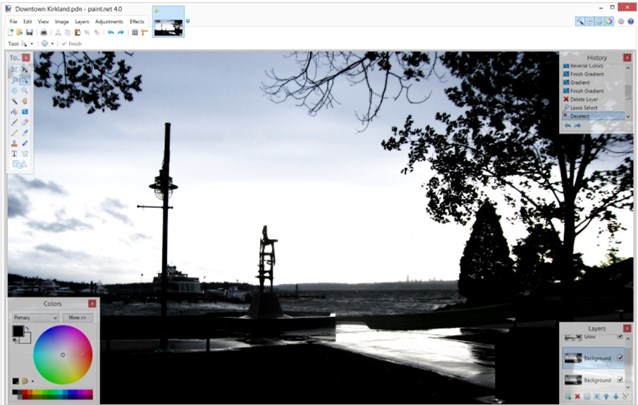 Paint.Net has the same features just like the Microsoft Windows Default Paint. But it is much developed in a more advanced manner for photo editing and designing.
It has a very simple, innovative and intuitive user interface that works quite well similar to Adobe Photoshop. There are different types of tools available here in this web based software. Ultimately, you can use those tools to create a professional effect to your images.

For Linux, Windows, OS X, GIMP is a free open source cross-platform image editing software which is like a Photoshop. GIMP is such a perfect tool that gives you a high-quality image from restoring to retouching.
This platform not only edits the image but gives you a truly unique look to your creativity just like an original image. It provides you such an efficient picture that you cannot remove your eye from the image.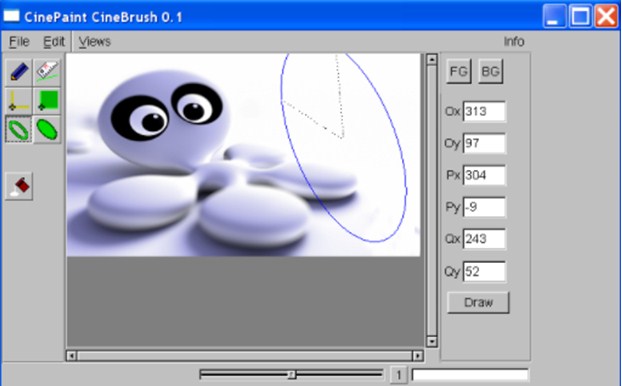 Cinepaint is another free Photoshop alternative online. In fact, Cinepaint is not only a simple tool for photo editing but a very excellent tool to redesign the image that you have got at present.
This software was mainly used by the Hollywood animation background to create a more original graphics to the animated image.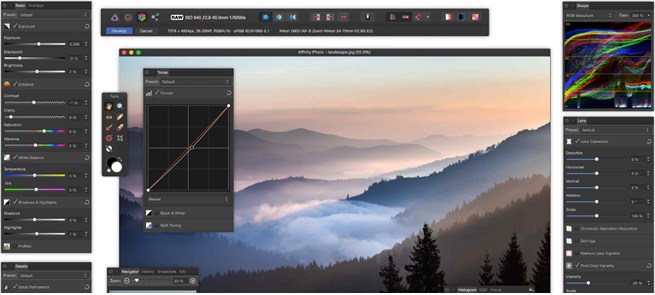 The professional photo editing software like Photoshop is none other than Affinity photo. This software is especially used for the Mac and Windows. They offer limitless tools for editing, redefining, retouching all your images with a more incredible look.
Built on a very strong foundation, this is the best photo editing tool for every user. It also offers 32 bit per channel editing with ICC color management tool.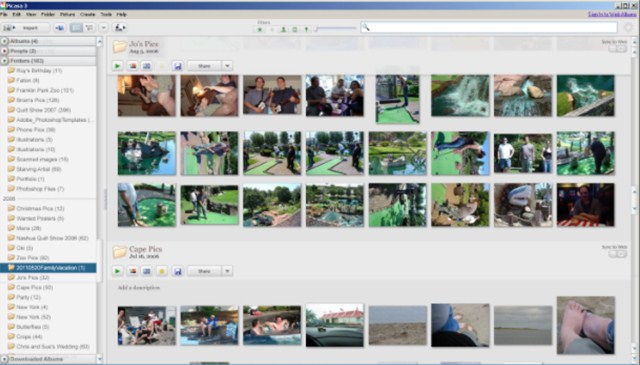 This software is mainly developed and launched by Google. This software allows you to collect your own favorite photos and create videos out of it by editing.
However, this offers you features like red-eye removal, more effects and helps you to share them online. According to our concern, this photo editing tool helps you to get the desired image of your choice. Get the software now if you wish to edit your old poor photos.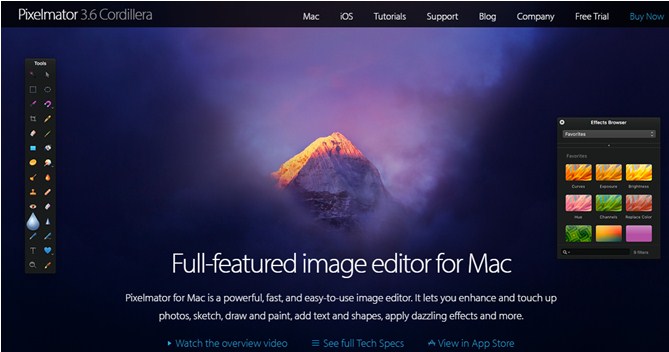 Pixelmator is a full-featured image editing tool which is the best alternatives of Photoshop. With the paid version for Mac, every tool here has some sort of unique quality.
With quick touch up, edit, draw and paint feature you can easily dazzle the effects of your image. It also offers some powerful fast tool that helps you to move and slide and rotate the image, so you can enjoy the Move Tool at any time.
With the pixel accurate selection tool, you can easily copy paste the image in other background or even adjust the color. Painting also can be done with enjoyment.
Sumo Paint provides both free as well as paid version. As a result, it is an online tool for photo editing that requires no installation. This is the most photo editing tool for professionals that work in any browser.
You can either download it or try the online features of Sumo Paint. This is a fun image tool with light weight features. In this web based software, you will find tools like brushes, gradients, or colourful effects.
Along with it, the web-based software also includes image enhancement tools and a multiple image transformation types.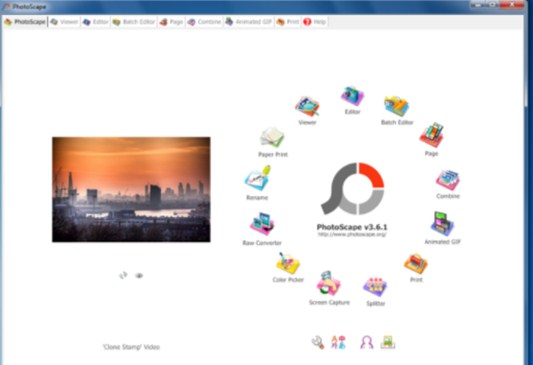 Seeing the web-based software one may not like the scenario of the photo editing tool similar to Photoshop. But it is very fun and addictive photo editing software.
The most significant thing about the software is they are available for free. Download now, if you wish to make all your photos in to a new look.

The cross-platform software Fotor will give you remarkable results when your photo gets edited. In this hot summer weather, Fotor photo editing software will give you the exact images that you need.
The graphic design of Fotor is outstanding. Whether you want a picture for uploading CV or for removing wrinkles and dark circles, Fotor can do all the works of the professionals.
It also has a huge range of filters and effects to create an original look to your picture. This software is also available in Google Play Store and App Store. Get it now if you are using a good brand smartphone.
Conclusion
Finally, we have listed some of the best alternatives of Photoshop for editing all your photos. Even if you are a beginner, you can still try out the Photoshop alternatives tool for creating different effects to your images.
However, Adobe Photoshop is also better than any of the above-mentioned software but you need to learn all the guides about Adobe Photoshop. But these alternatives do not require much guide. They are simple and easy, just try them once and you will like it.
Also Check: some popular free movie websites