Now days everyone out there owns a smartphone and most of the people among them have android based devices with them. Android is termed as the best mobile operating system due to its endless features and huge number of free applications.
But do you know that you can control your android device from your PC? If no then don't worry here we are going to show you how to remote Control Android Phone from PC with the help of Airdroid App. Best Launcher App for Android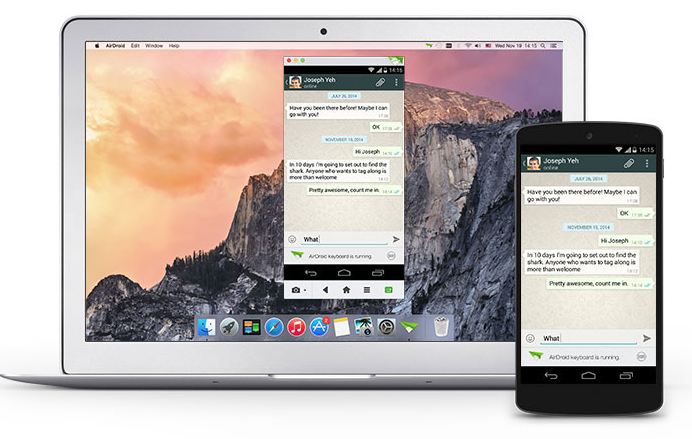 But before going to Process of remote control let me tell you some of the Amazing Key Features of the AirDroid App.
Best Remote Control Software for PC 
 Key Features of AirDroid
If your android device gets stolen then you can trace its location easily.
Using AirDroid, you can easily receive and send files from your PC to Mobile.
To get most out of this, you can also use it to get your mobile notifications on your desktop.
Using this app you can also add text notes and links on your mobile's Android Clipboard.
AirDroid can also help you to get a backup of your mobile.
If you are a chatting machine like me, then you can use this app to send and receive messages from your PC to Mobile.
Another great wireless and web based.
How to Use AirDroidTo Remote Control Android Phone From PC
First of all you have to download the AirDroid app from the Google Play Store, which you can download by CLICKING HERE.
After downloading, install the app on your phone.
Now go to http://www.airdroid.com and sign up to create a new account.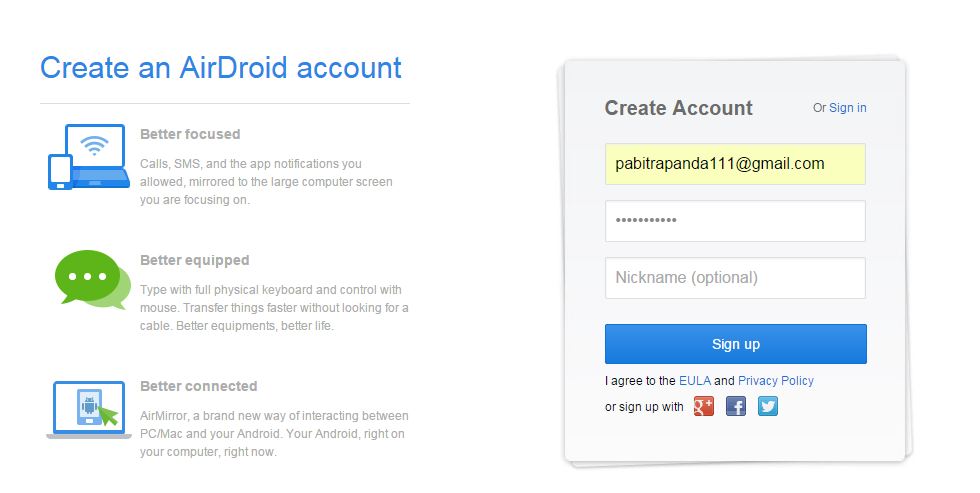 Run the Airdroid app on your phone and sign in using that login credential which you were used to create account on above step.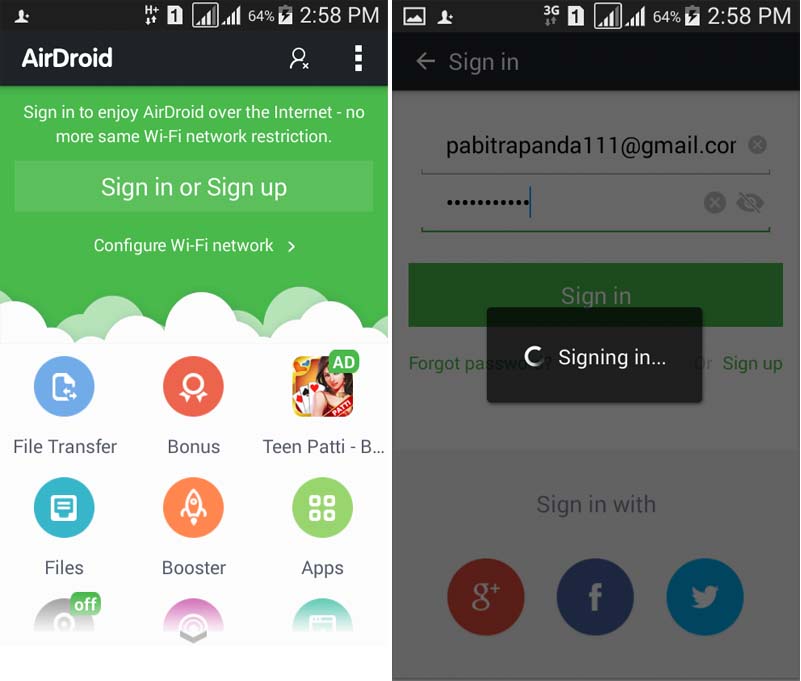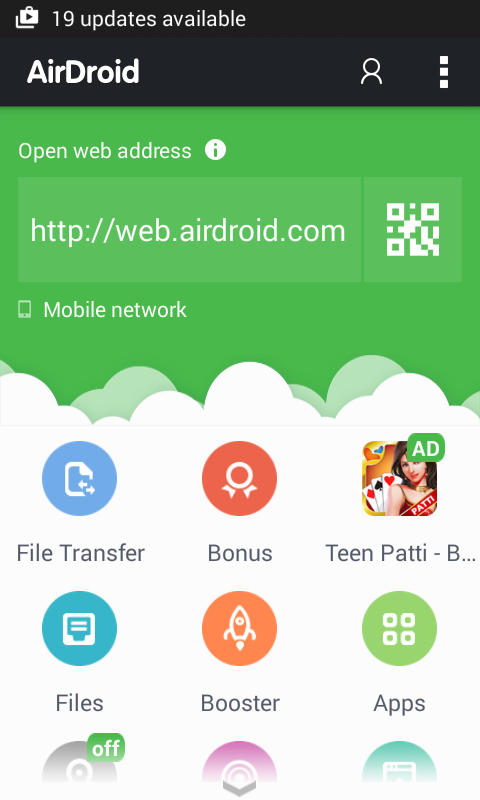 Next you've to sign in from your PC in order to connect. So sign in using same credential which you used earlier.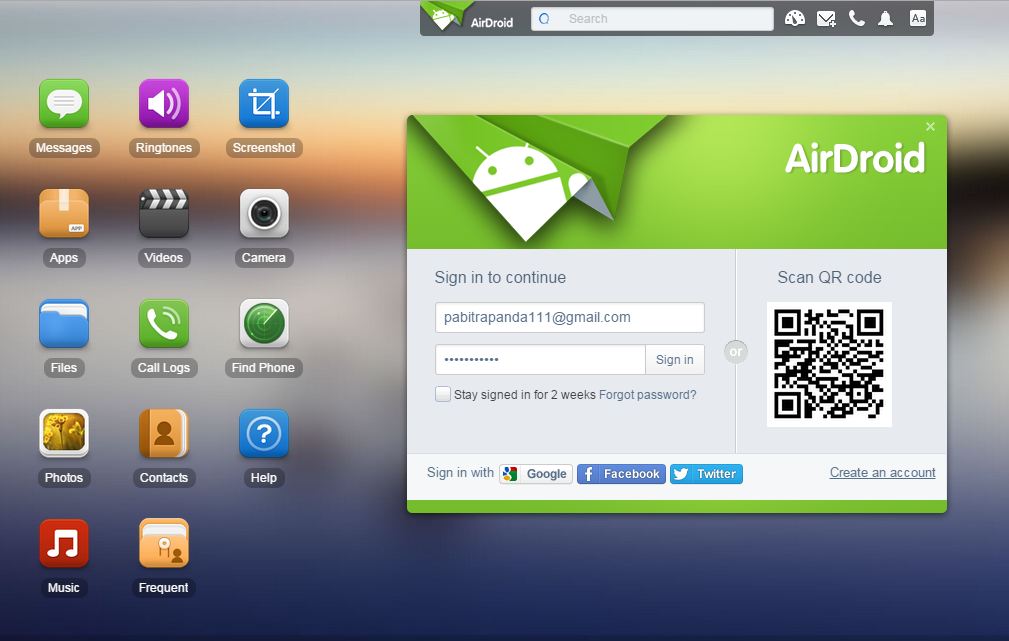 Once you clicked on sign in button you'll see it connecting with your phone.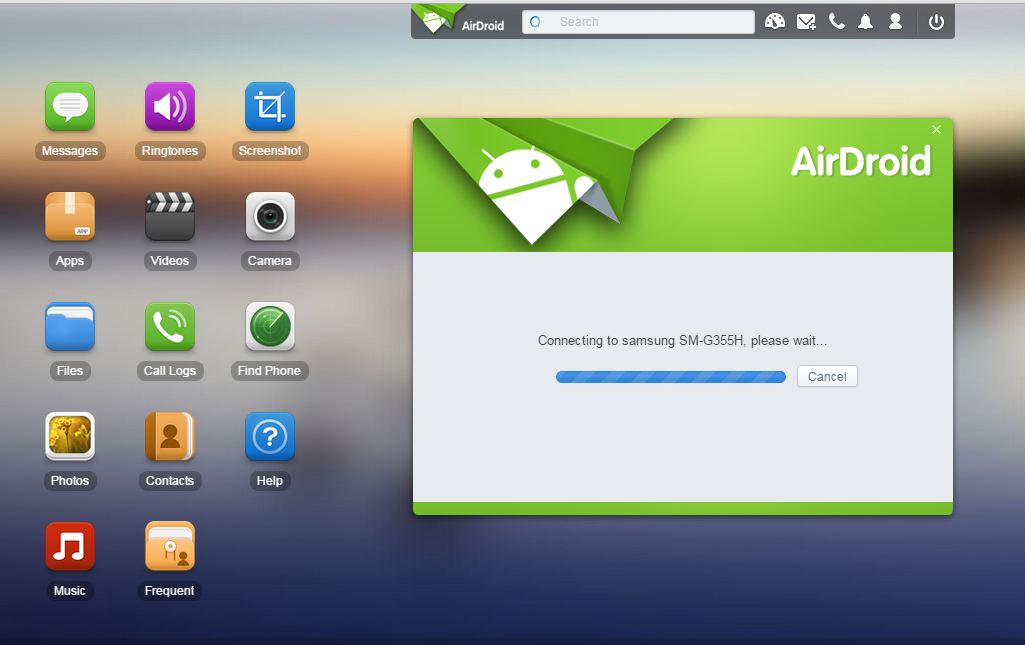 Once your phone and PC will get connected you can control your android device from your PC. Start uploading your files by clicking on files logo from desktop, access images, music, video folder  from your PC. You can even chat from your PC.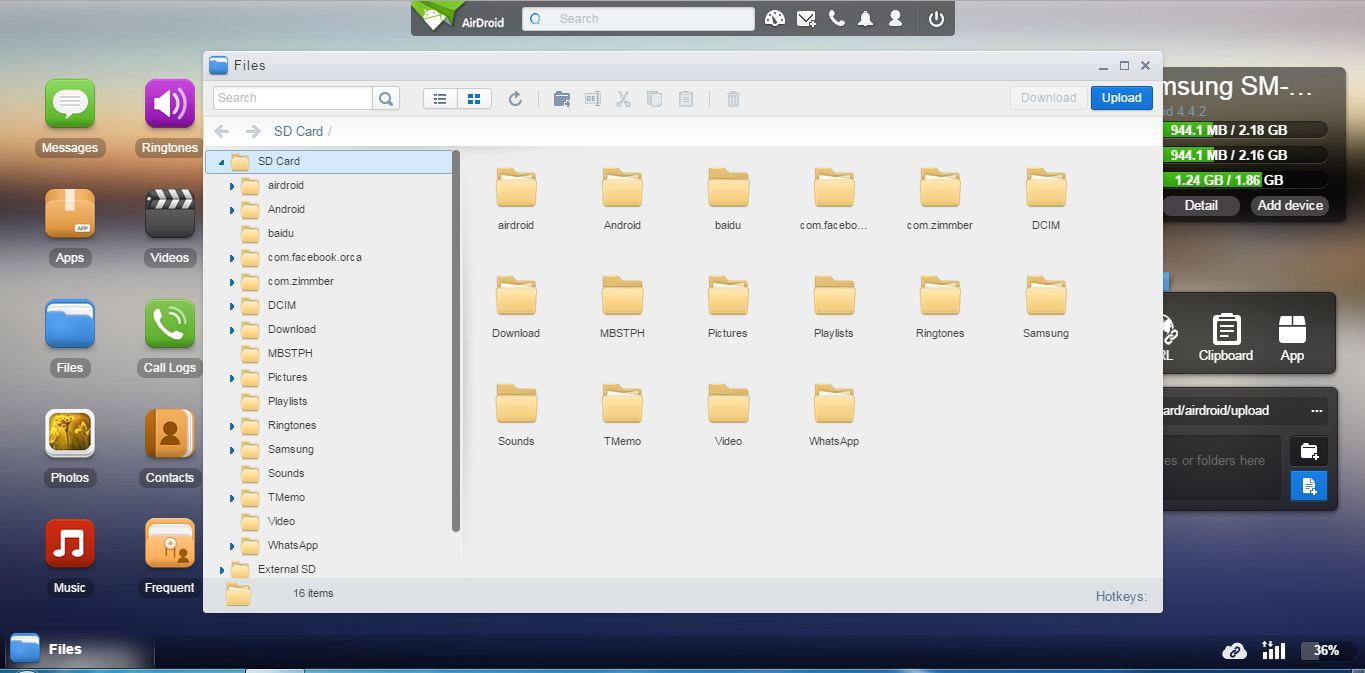 Best 5 Alternatives of AirDroid
If you don't want to use Airdroid the you can use these following Alternatives of Airdroid which will also can help to control your android device from your PC.
Conclusion
So this is it for now. You have reached the end. AirDroid is the best app to remote control your android phone from PC. Although we have mentioned some of its alternatives too, and there are few more apps available, but AirDroid is best among them, and not only I am saying this but there are more than 1 million people who are using AirDroid.
I hope you have got what you were searching for and you have liked the article too. If you have any queries or questions related to it, then do let us know via comments below, we will try to get back to you as soon as possible.