Android is the mostly used mobile operating system in the world, and it itself is highly customizable and flexible. Android is well known for large number of apps available for it and for its user friendliness. There are a good number of apps available for android, which can help you turn it according to you needs.
Android's interface is clean, neat and easily manageable, but there comes many times when you want to change the look of your android smartphone or tablet, just fun or to have another feeling of using it.There are many people out there who wants to buy an iPhone, but can't as it is not as cheap as other high end android devices.
So in case you want to try out iPhone interface or want to customize your android just for fun, you can use any of the iPhone launchers for Android mentioned below to turn your Android device into an iPhone.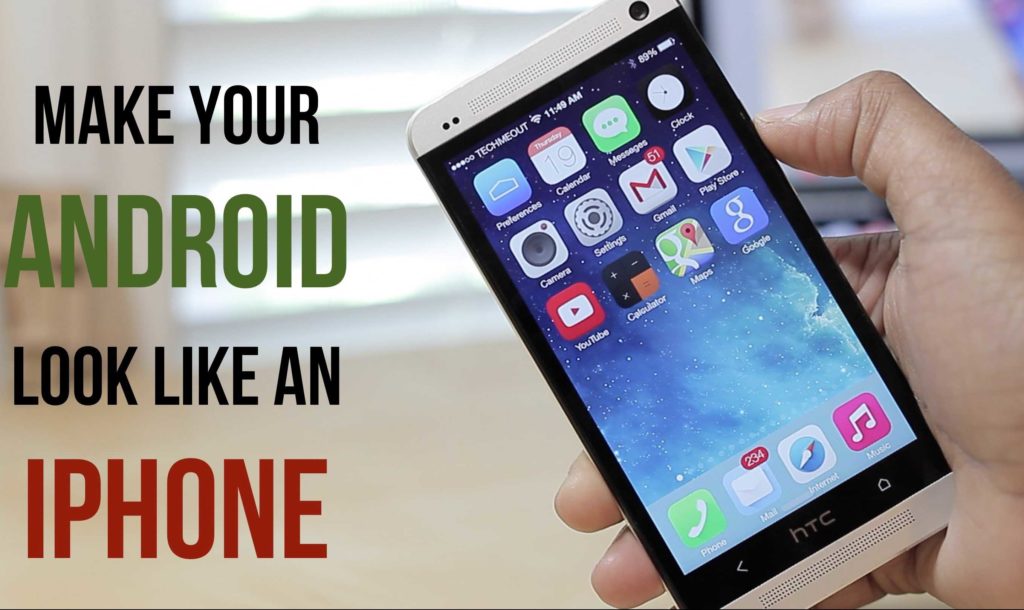 There are a number of good launchers available for android to turn Android into an iPhone, but most of them are useless. We have tried many launchers on our phones and then I thought to share some of the best iPhone launchers for android. So let's get started.
Best Launchers To Make Android Look Like iPhone
When people asks us that what they can do to make android look like iPhone, then first thing which we recommend to everyone is to install One Launcher on their android device. This is one of the best and easy to use launcher for android which will turn the looks and usability of android to that of iPhone.
This launcher comes with HD Retina-ready free wallpapers which you can use to give more awesome look to your android. The user interface of this launcher is highly-optimized and completely ad free. It is very small in size, so won't affect your device performance, and the most amazing thing is that you can download it for free from Google Play Store.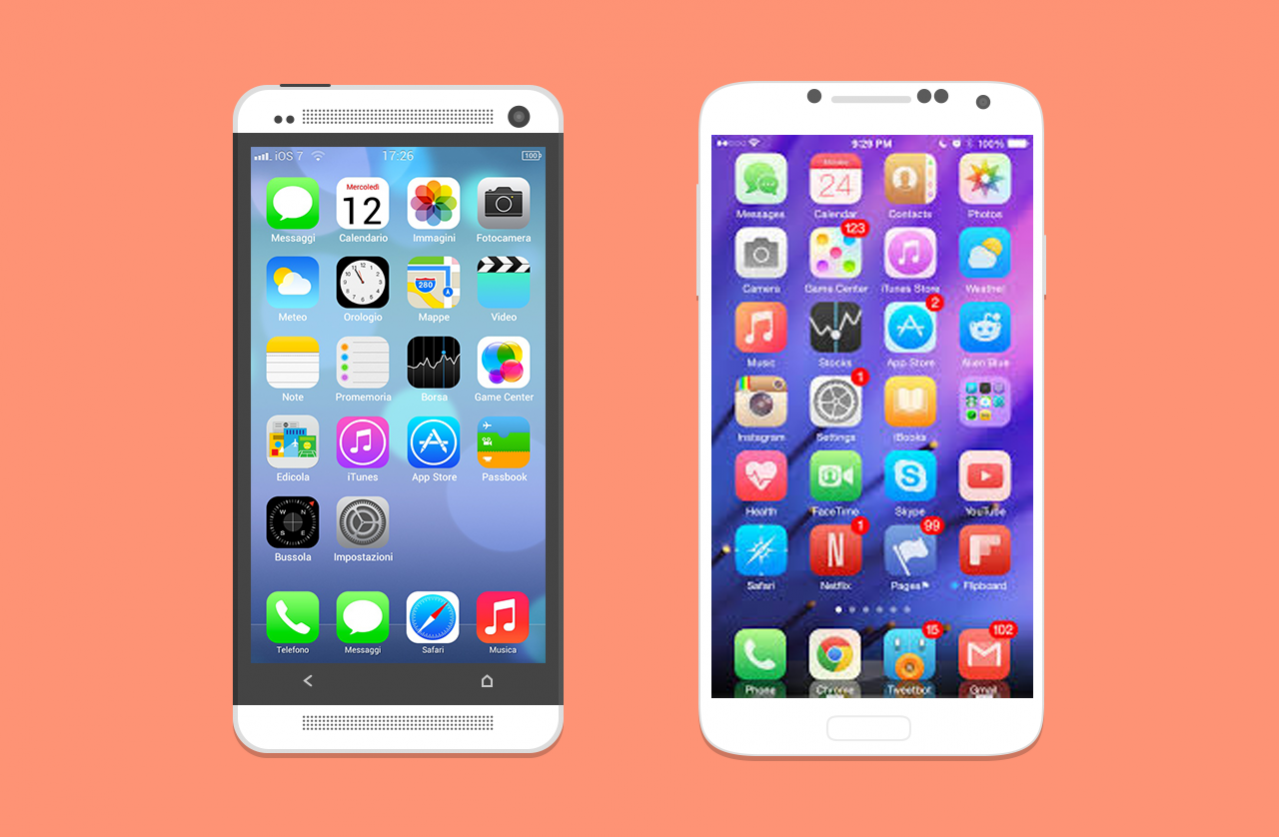 i6 Plus Launcher is another good iPhone launcher for android which gives a dashing look to your android device. This launcher comes with in-built HD wallpapers and beautiful UI which is simply amazing and different from other similar launchers. Though it comes with pre-loaded wallpapers, but you can also use your gallery photos as wallpapers using it.
iLauncher OS is another lightweight and easy-to-use android launcher, which you can help you in turning your android device to iOS. There are many features in this app which can't be found in any other similar apps. The best thing about this launcher is that it is super-fast and light weight, so it won't affect your device performance. Secondly, the user interface is clean and highly customizable. If you are looking for iOS Launchers for android, then you must download this app on your phone.
iOS 9 is the latest release from Apple, so you can use this app to give a dashing look to your android lock screen. Do note that it won't customize or change your entire android phone, but only your lock screen. There are many options available in this app by which you can customize the lock screen of your android. You can change the text "Slide To Unlock", wallpaper of lock screen, set pin or password to unlock your device and moreover it supports notifications and camera for lock screen too.
iLauncher is a paid iOS launcher for android devices which works best among all android iOS launcher available right now. There are many premium features in this app which makes it stand out of the crowd. It is an elaborate, smooth, beautiful launcher to make android phone looks like iPhone easily. This app costs around Rs.166 in the Google Play Store, and believe me, it is worth buying.
As the name suggests it an iOS launcher for android, which is available for free on Google Play Store. If you are feeling bored with the regular android user interface, then you can download and install this excellent app on your android device to give a new dashing iOS look. This launcher supports lock screen of iPhone 6 style, which makes it even more useful. Another good thing about this iOS launcher for android is that it is optimized for battery usage, so it won't drain your battery faster.
With over 4.5 ratings in Google Play Store, A Launcher is one of my favourite launcher, when it comes to turn android device to iPhone. Though this launcher is not popular as other apps of this list, but that doesn't mean it is useless. The user interface of A Launcher is simple but eye-catching and effective which gives premium iOS look to android device. You can easily create folders, icons, and manage wallpapers and layout of your device using this launcher.
Conclusion
If you're bored with your Android phone's default design, then you can download these iPhone launchers for android to give it a fresh new look.There are many apps and launchers available for android to turn it into an iPhone, but we will recommend you to use any one of the above mentioned launchers.
Do note that you can also use icon packs to make your android look like iPhone, but it will not turn your whole device, instead it will just change the appearance of icons. If you have used or using any iPhone launcher for android, then do let us know about it via comments below.