Whenever it is concerned with social media, Facebook is the very first thing that comes to our mind. One basic thing about Facebook is that you are supposed to contact unknown persons on the site but only the people you know in real.
However, the typical rules and regulations are not effective enough and most of the users still getting contacted on Facebook without any connection in real life. But, one important thing to keep in mind is that Facebook official does not allow to do it.
However, there are many awesome websites that are generally built to get connected with strangers online. One such best website is called Omegle.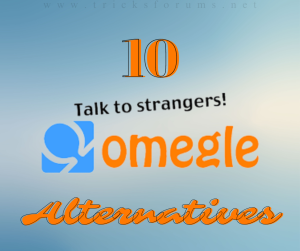 Well, Omegle is a completely different thing if the features are compared with the Facebook and other typical social media sites. This is the site where users may exchange conversations with strangers in the form of video chat, voice, plain text, etc.
This is a real-time platform to interact to complete strangers. Hold your horses; there are more websites that serve as great alternative of Omegle. Just in case, your experience with Omegle didn't work well, you may simply switch to the best sites like Omegle.
Top 10 Best Sites Like Omegle : Best Alternatives of Omgle
We have no intention wasting our time digging out the reasons for you are looking for Omegle alternatives. Instead, we did our best to find out the best sites like Omegle you may want to try out.
This is a site where webcam based chatting can be done with stranger absolutely free of cost. One may pick any random user on the other side and start video chatting. While looking at each other via webcam, you can keep communicating with typed texts as well.
If a user makes anything unacceptable in the conversation, the other user may kill their conversation anytime. Chatroulette serves as great alternative of Omegle.
This is one of the best video and voice chat on the World Wide Web today. Of course, the site has all the facilities to ditch the Omegle reputation. Most of the people who have moved on from Omegle are found to be started using TinyChat.
As soon as you visit the site, you will be pleased seeing thousands chat room welcoming you to join. You may even find people from your locality. In case you don't any topic of your taste, you may create your own room ands let people join you.
It must be called the best Omegle alternative of its time. This site has been gaining the potential to step ahead alongside repute social sites like Facebook.
The webcam site allows its users to pair up with random stranger users to start conversations via video chat, voice chat, etc. The site comes with multiple major languages and has been kept connecting people from around the globe.
Don't underestimate the Fruzo taking it just like a typical webcam based chatting site. This is more than that, and definitely, makes a better Omegle Alternative. New users may sign up for an account using their existing Facebook login or they can simply create an account on the website.
The site is being used more likely as a dating site where users find their matching partner online, make friends with strangers, and chat via web.
The team behind the FaceFlow have gone a few steps further in the field of social media sites. This is the site where more than two people can video chat. The site is free to use and allows you to chat via videos as well as users may reference video call on the go.
In the site, any user is also allowed to start video chatting with complete strangers. Favorite images and YouTube videos are also allowed to share on the site.
As the name suggest, this is the platform where you say Hi to the strangers and known people. Hey – People is one of the best platforms for
This is still under experimental progress and does not have 
any ads yet which 
is a good thing for users.
The site is created to allow people get connected with a stranger via webcam. It has even a better UI that let you pick your interest from various sections such as Dating, Nothing special, Freak show, Small talk, and Adult stuff.
iMeetzu is the site where strangers may chat via webcam as well as texts. This is a lot similar to the Omegle and certainly one of the most recommended Omegle alternatives.
However, iMeetzu is created to be much more than just an alternative. Besides chatting with strangers, users may join to online dating option and also provided options to find friends for free.
Another one of the best Omegle alternative sites, ChatRad is much similar to the Chatroulette. Here is no chance someone misbehaves with other user or makes sexual activity online. This is a strict site that keeps the environment user-friendly.
The site, of course, allows its users to video chat online with people they don't know. It has a moderator team active 24/7 to make sure the site running clean.
Note: Only 18+ users are allowed to access the site though.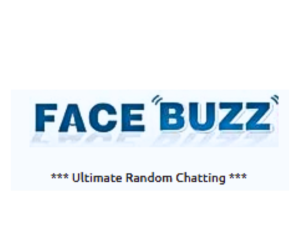 FaceBuzz also has its own type of user interaction via video chat. The options to rate other users made the chat even more interesting. As much as a user is fun for others, the user will be rated higher and will be provided most chances to meet better people.
You may add someone you like on your friend list as well as send a mutual friendship request. The site is pretty fun to play as a dating site and is one of the best sites like Omegle.
This is another Omegle alternative that is kept clean by its moderator team thus no bull shitters will be given place. As a typical webcam based video chatting site, the platform is for the people who are interested in making contact with strangers online.
You may check out multiple online user one-by-one, skip the ones you don't like, and stop by the people you like to have a chit chat.
Also check: awesome websites
Conclusion
All of the sites we have listed here require no subscription fee. Providing free service for online video chatting with random strangers, the websites are definitely worth visiting if you are interested in knowing new people from around the world rather than hanging onto only real life known people on Facebook or other social media sites.
So, these are our picks for the best sites like Omegle. We hope you find your right place.