WhatsApp is one of the most used and most trusted instant chatting application for mobile devices. WhatsApp Inc., was founded in 2009 by Brian Acton and Jan Koum. Both were employees of Yahoo. There are more than 700 million active user of WhatsApp around the globe.
But we all know that, if a thing have a good side, it will have black side too. Similarly there is a big drawback of WhatsApp too.You are allowed to send audios and videos files which are only 16MB. A HD video of 30-40 seconds duration will be of around 18-20 MB, so it's very annoying thing.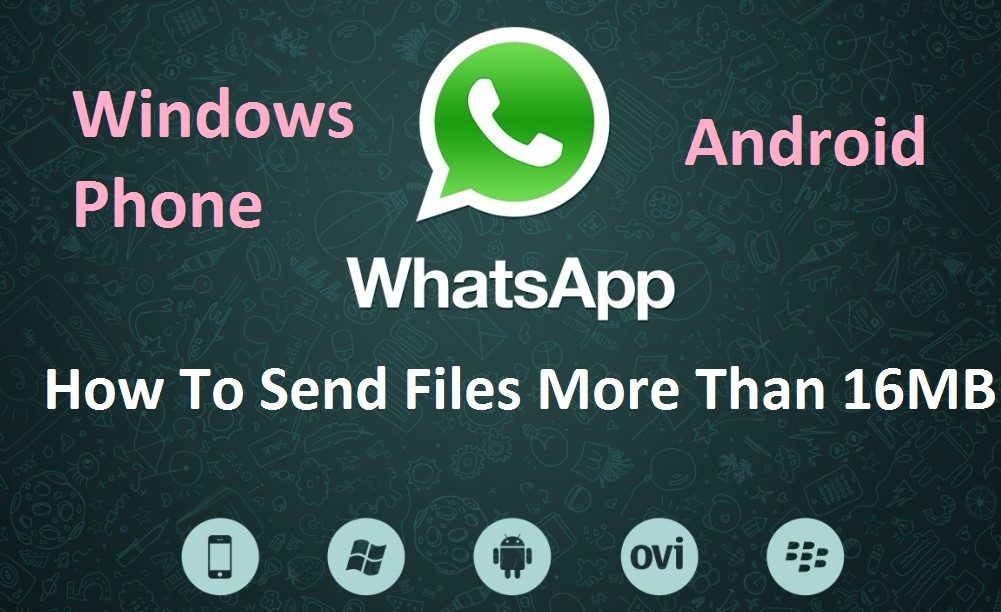 So to get rid off this problem we have searched a lot on the web and found a way to send audio and video files which are greater than 16MB on WhatsApp and today in this article we'll discuss how to send files which are larger than 16 MB on Whatsapp. Have a look.
How To Send More Than 16MB Audio Video File On WhatsApp
Android Device
First of all you have to download Video Converter Android which is available for free in the Google Play Store.
After the successful download and installation, open it.
When you will open it for the first time, it will scan whole of your device storage and external storage for videos file. If it is unable to do so, then you can manually import files too.
After integration, you have to tick mark on those files, which you have to optimize.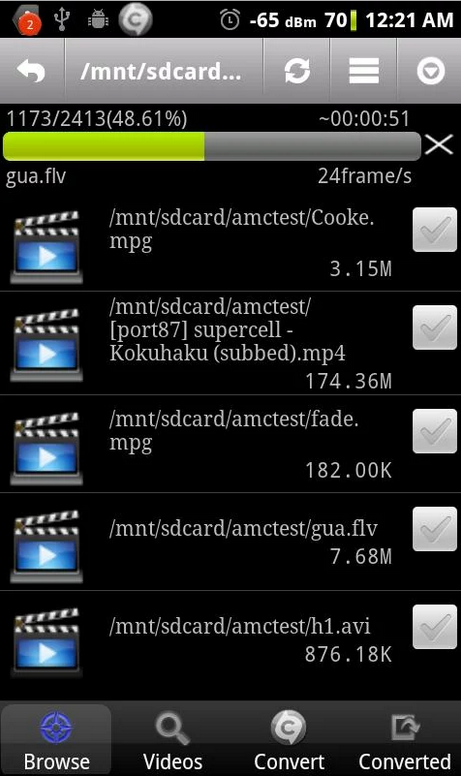 Now select the manual profileand select your desired options. It will reduce the size of the file, but the quality will remain same. (In some cases, it may reduce the quality of the video too, to make it perfectly optimized)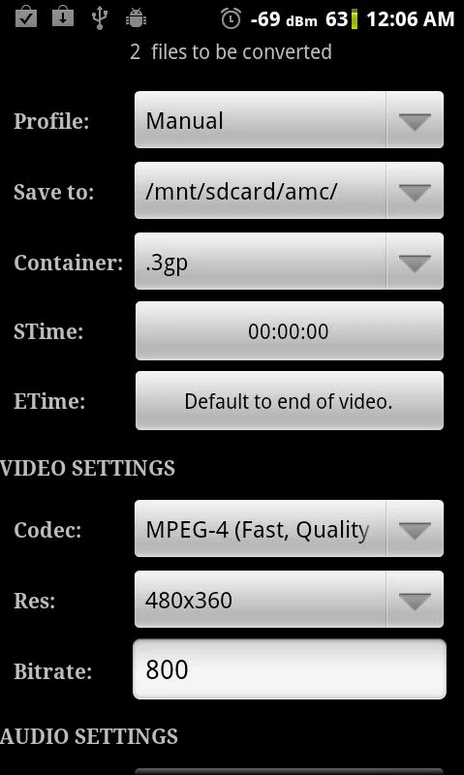 Windows Mobile
There is an app named WhatsApp Video Optimizer which is available only for windows phone out there. This is an amazing app which lets you convert multiple videos or audios at once, and enables you to record videos right from the WhatsApp. So here is how you can use it to send audio and video file of more than 16MB on WhatsApp.
First of all download WhatsApp Video Optimizer App from Windows Store.
After installing WhatsApp Video Optimizer, you have to open it and click on Select videos to choose video file from your gallery and then click on Optimize videos to reduce the size of video file so that it can become below 16MB and can be accepted by WhatsApp.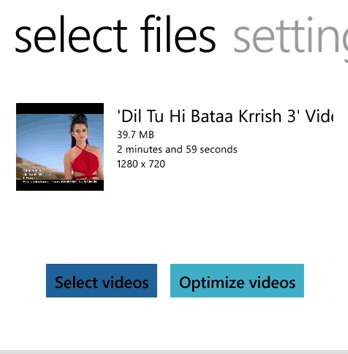 After selecting file, click on Optimize Videos. Remember that you can choose and optimize multiple files at once with WhatsApp Video Optimizer.
After clicking on Optimize Videos, it will start converting your video/videos. (This process may take some time. It totally depends on the original size and number of files)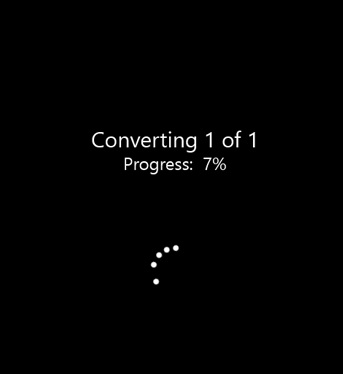 After successful optimization, the converted video/audio files will be store by the name "filename Optimized" in the same gallery from where it is taken. When the process will end, WhatsApp Video Optimizer will open WhatsApp itself, so that you can send the optimized video without uploading it.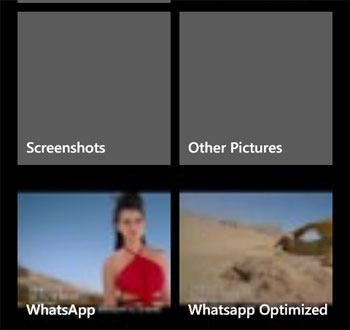 So this is it how you can send files more than 16MB on WhatsApp from your windows phone. The process is same for the music/audio files too.
Also Check Some Best and Cool Status for Whatsapp
Conclusion
So these are the ways to send audio and video files greater than 16MB in Android and Windows mobile WhatsApp. I hope you have got what you were searching for. This trick is working fine on all devices, still if you are facing any problem, then do let me know via comments below.
For iOS devices, I am still searching for the trick, will post that soon too. If you know about it and you have tested it yourself then do let me know, I will make a post of it and will publish it on this blog.