WhatsApp is one of the most popular instant messaging app in the world right now. It gives you ability to get connected with your friends, families and colleagues, no matter where they are. On WhatsApp you can send photos, videos and audio files too.
There are billions of people out there who are using it, and majority of people use it for chatting. There comes many times when you accidentally delete a conversation on WhatsApp and then after realizing it you look for ways to retrieve deleted WhatsApp messages.
Unfortunately, there is no such option to recover deleted WhatsApp messages from inside it, but there are some ways in which you can do it.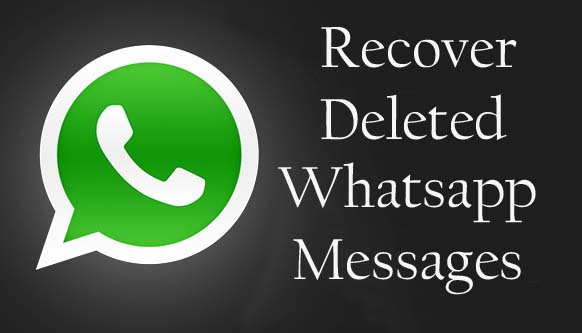 If you are the one who is searching for how to recover deleted WhatsApp messages, then you have landed on the right page. Recovering deleted WhatsApp messages is very simple and you don't have to be a tech geek to do this. So let's get started.
Ways To Recover Deleted Conversations On WhatsApp
Method 1: Recovering Recent Chats
We bet you don't know about the recent chats backup feature of WhatsApp. There is a feature in WhatsApp which allows you to recover anything less than seven days old. So if you want to recover all those chats which are less than 7 days old, then you can follow to steps mentioned below.
Go to application manager of your mobile.
Search for WhatsApp and uninstall it.
Now go to Google Play Store, and download WhatsApp again.
Register with the same mobile number you were using in the previous one, and when you will enter and verify it, WhatsApp will prompt to restore your message history.
Just click on Restore and everything less than seven days old is restored.
This is because WhatsApp automatically creates a backup of your data every day at a specific time, and this data is stored on the SD card of your Android phone.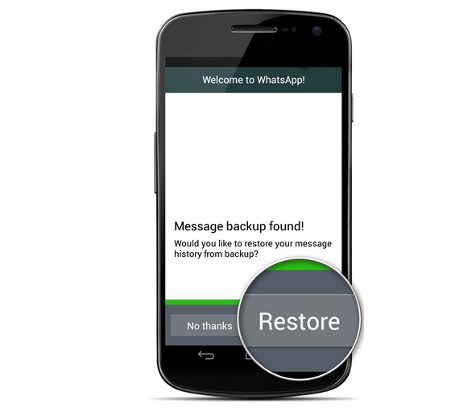 Method 2: Restore Deleted Conversations On WhatsApp Manually
If you are the one who wants to restore the chats and conversations of WhatsApp which are older than 7 days, then you can do that manually too. As we have mentioned above that WhatsApp automatically creates backup of your chats in your SD card so you can restore them manually. Follow below steps to do that.
First of all you have to open WhatsApp database folder in your SD card – the exact route is /sdcard/WhatsApp/Databases. You will see many files in this folder which are the chat files. You will notice that they are saved with names like "msgstore-YYYY-MM-DD.1.db.crypt" where "YYYY-MM-DD" is the year, month and date respectively.
Now you have to rename "msgstore.db.crypt", adding "OLD" or something similar to the filename. Now select the file that you want to restore – find a file from before you accidentally deleted everything – and rename it "msgstore.db.crypt".
Back ToYour Android Device: So now uninstall and re-install WhatsApp. When you will verify your number you will be prompted to restore messages or not. The chat file saved as "msgstore.db.crypt" is restored and voila, your old messages will be restored.
Do note that restoring an earlier chat file will delete your current chat history, and there is no way to merge old messages and the new ones. You can restore your new messages by repeating the process above, replacing your new msgstore.db.crypt with the "OLD" one.
Method 3: Using A Third Party Service
This method seems to be very easy if you not able to restore deleted WhatsApp messages using above 2 methods. There is a website named Recover Messages which allows you to view your WhatsApp chat history. This is free website which reads the contents of the database file and extracts the messages. All you have to do is open up the website, select the database file from the SD card, accept the terms of use and click Scan.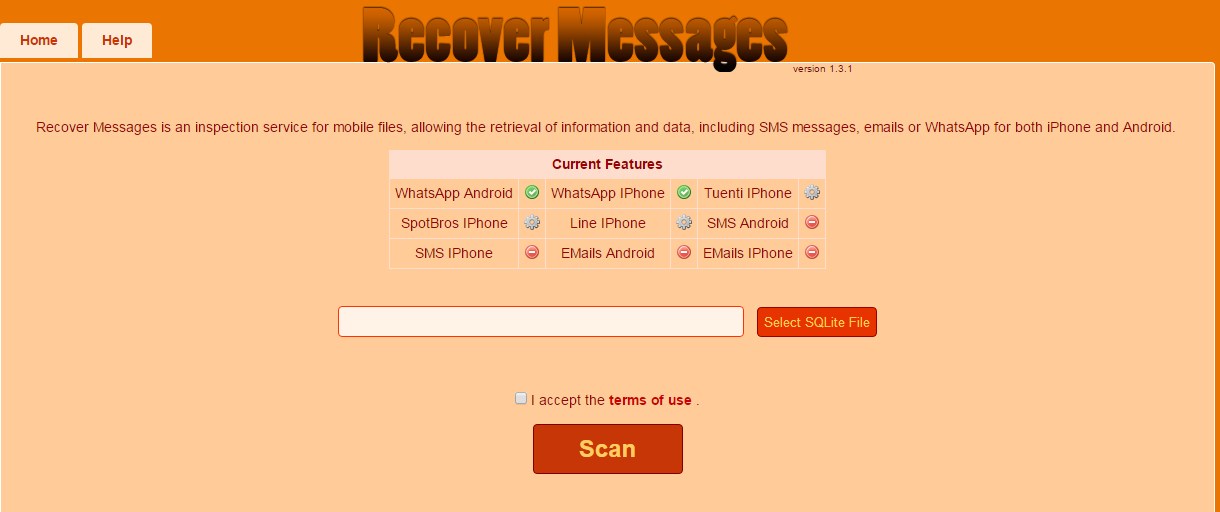 Once the process ends, you will be able to read messages by clicking on the "Registers Recovered" tab. While this method is much simpler, you can only extract and read your old chats but you cannot restore them back to your WhatsApp chat history.
Conclusion
Accidental deletion of messages is a common problem and there are only people out there who knows how to get them back. So if you want to recover deleted WhatsApp messages, then you can use any one of the ways mentioned above.
Though there might be many more ways to recover deleted WhatsApp messages, but still we think these ways can sort out your problem. If you know about any other way to recover deleted WhatsApp messages, then do let us know about it via comments below.