IRCTC is the initial for Indian Railway Catering and Tourism Corporation which is basically handled by the Indian Railways. Generally, Indian Railway looks after Catering, Online Ticketing, and Tourism departments as a whole.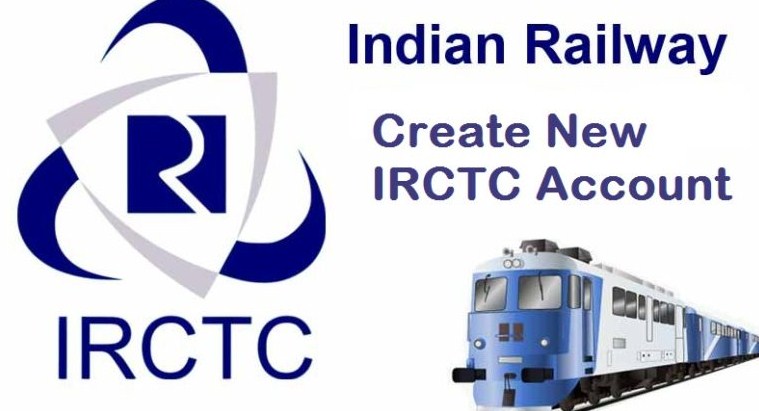 In this Modern technology world, one must create an account in Indian Railway online booking. Due to this reason, one doesn't need to stand in a queue for booking Railway Ticket under the scorching sun.
Therefore, you can book everything through online without any problem. So, if you don't know how to book tickets on IRCTC online then we are here to help you out.
Well, to book a ticket it will take at least few minutes through online Railway ticket booking. All you have to do is to follow few steps below and you can easily book Online Railway Ticket by creating a new account on IRCTC.
So, you don't need to spend more time standing in the long queue but you can just sit at home and save your time and money as well. You just need to follow the instructions here below and we will guide you how to create an account on IRCTC easily. Let's Move on.
Note: There are two ways by following which you can easily book your Railway Ticket. 
One is through the App and the other one is by visiting the official website. 
How to Create New Account on IRCTC Through Mobile App?
You can create a new account on IRCTC through IRCTC Rail Connect mobile app, which is available on Google Play Store to book Railway Tickets easily. IRCTC Rail Connect mobile app is also very easy to use.
Hence, with the help of this app now everyone can easily book their Railway Tickets anytime and travel anywhere in India. To create an account through this app, you need to first register and then create your new account for booking Railway Ticket directly from your mobile.
Apart from that, it also provides Ladies Tatkal and Premium Ladies Tatkal quota for booking a ticket. Due to the advanced security feature, one can self-assign PIN and can log in without entering username and password. They even provide IRCTC e-wallet system for faster and hassle free transactions.
Steps to Create an Account on IRCTC with Mobile App:
First download the IRCTC Rail Connect App from Google Play Store, to create a new account. It is available for Android and iOs device too.

Click on it and simply install it on your mobile device.
Now, wait for few minutes until the installation process is done.
Once it is done, you open the Rail Connect and go to the Train Ticket Option.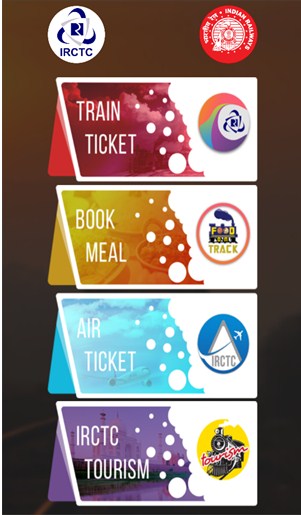 Now, they will be asking you to log in or Register. But if you are a new user then click on the Register option.
After that, you will be redirected to another page for filling up all your basic information.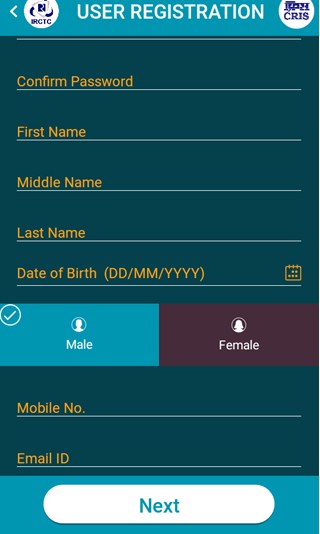 Once you are done, you can click on Next button and log in with the username and password to continue booking Online Railway Tickets.
Well, these are the steps where you can create a new account on IRCTC for online booking Railway Tickets. However, there are one more methods for creating a new account on IRCTC. Let's begin with it.
How To Create a New Account on IRCTC Through The Official  IRCTC.CO.IN Website?
To create a new account on IRCTC Official Website, just follow these instructions below. Well, not to worry about it, as they are simple and easy to use just like the Rail Connect Mobile App.
Methods of Creating IRCTC new account Activation through Official Website:
Firstly, you need to go to the official website of IRCTC irctc.co.in
Once you have visited the official page of IRCTC, you will be shown many options.
Now, you will see Log in option in the left side of the page and click on the sign-up button.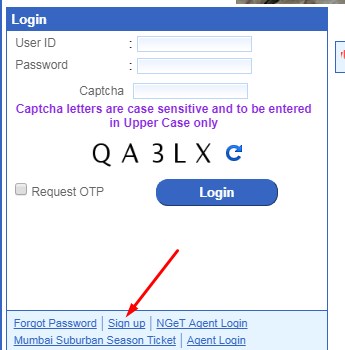 You will be redirected to the next page; you can see the screenshot here down below. Now, you will be asked to fill up all your basic details in the form, you can even go directly to the signup form here.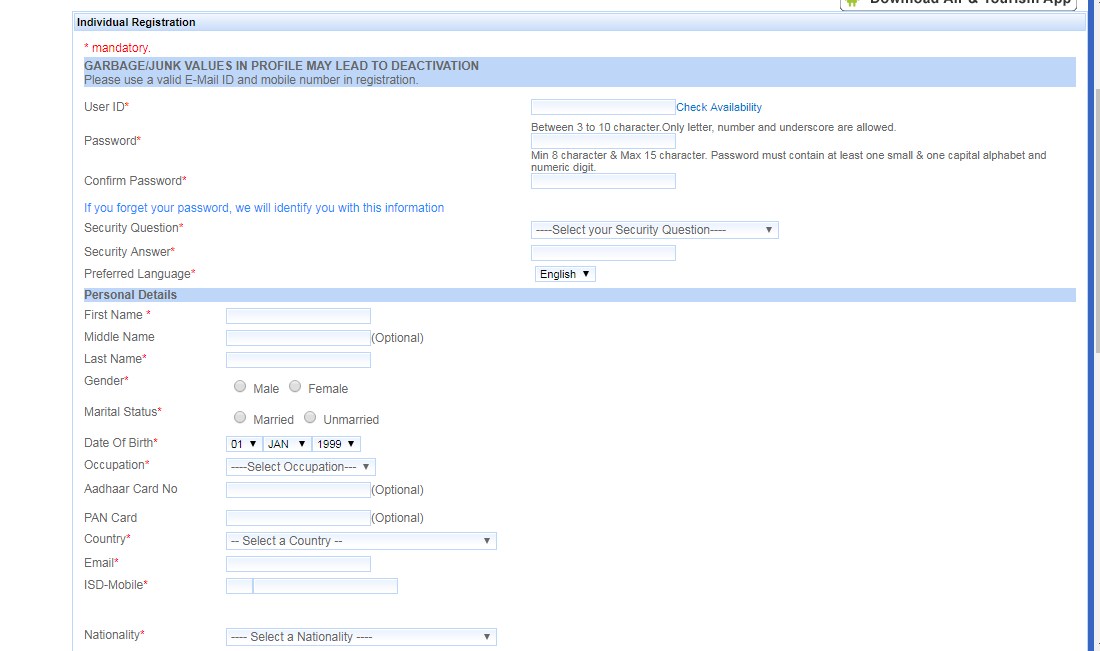 Once you are done in filling up all the details, click on I Agree  Button.
Now, proceed by clicking on the submit button.
Click on the OK option and Submit Button.
Again, go to the official page in order to activate your account by providing your username and password.
Type your Mobile Number and OTP number which you got in your mobile number.
After that, type your email ID and that's all.
Conclusion
So, these are the methods through which you can create an account in Indian Railway Online Booking easily. It is simple right, all you need to have a right Internet connection that's it.
Therefore, now as you have already know how to create a new account for booking Railway ticket, then why spend your time and money by standing in a long queue under the scorching heat right.
So, sit and relax at home and open your computer or Smartphone and just book your Railway Tickets easily online. It is safe and secure with all the online payments. But yet if you are still having doubt about it, do share your thoughts and we will help you out.