Some cool Snapchat tricks and best Snapchat secrets are shared here, with some latest Snapchat tricks 2016. Snapchat is a popular social networking mobile application now a days. There are millions of people who use it every day. Snapchat is basically a video messaging application which came into existence years ago, in September 2011.
Though using Snapchat is pretty easy, and the user interface is neat and clean, but still some power users and geeks out there who tries to find out something unusual about everything. Same applies on Snapchat. There are some unknown Snapchat tricks and Snapchat secrets which are still unknown to many people.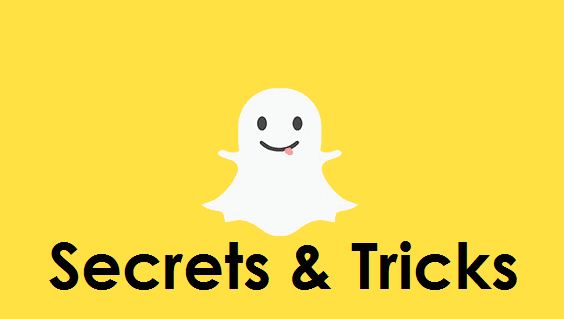 If you are a Snapchat user, and want to know about some of the best Snapchat secrets and cool tricks for Snapchat, then you have landed on the correct page. We though to share something interesting today, which is pretty different from our other posts. So, here in this post we are going to tell you about some Snapchat tricks 2016.
There are many people out there who are searching for Snapchat tricks Android and Snapchat tricks iPhone, so it really doesn't matter which kind of mobile device you are using, you will find Snapchat secrets and tricks for it.
Snapchat Tricks and Snapchat Secrets
Blow Up Snapchat Emoji Characters
Snapchat is well-known for its emoji, and many people add them to their photos too. Do you know that you can also increase or decrease the size of emoji you have added to the image? Yes, you can adjust it.
To do this, first of all you will have to add the emoji to the image, then hold it and press on 'T' symbol, which will be at the upper right corner of the screen. Now you can zoom in or zoom out the emoji using two fingers. Using this cool Snapchat trick, you can give dashing look to the images you are posting.
Set Up Two-Step Verification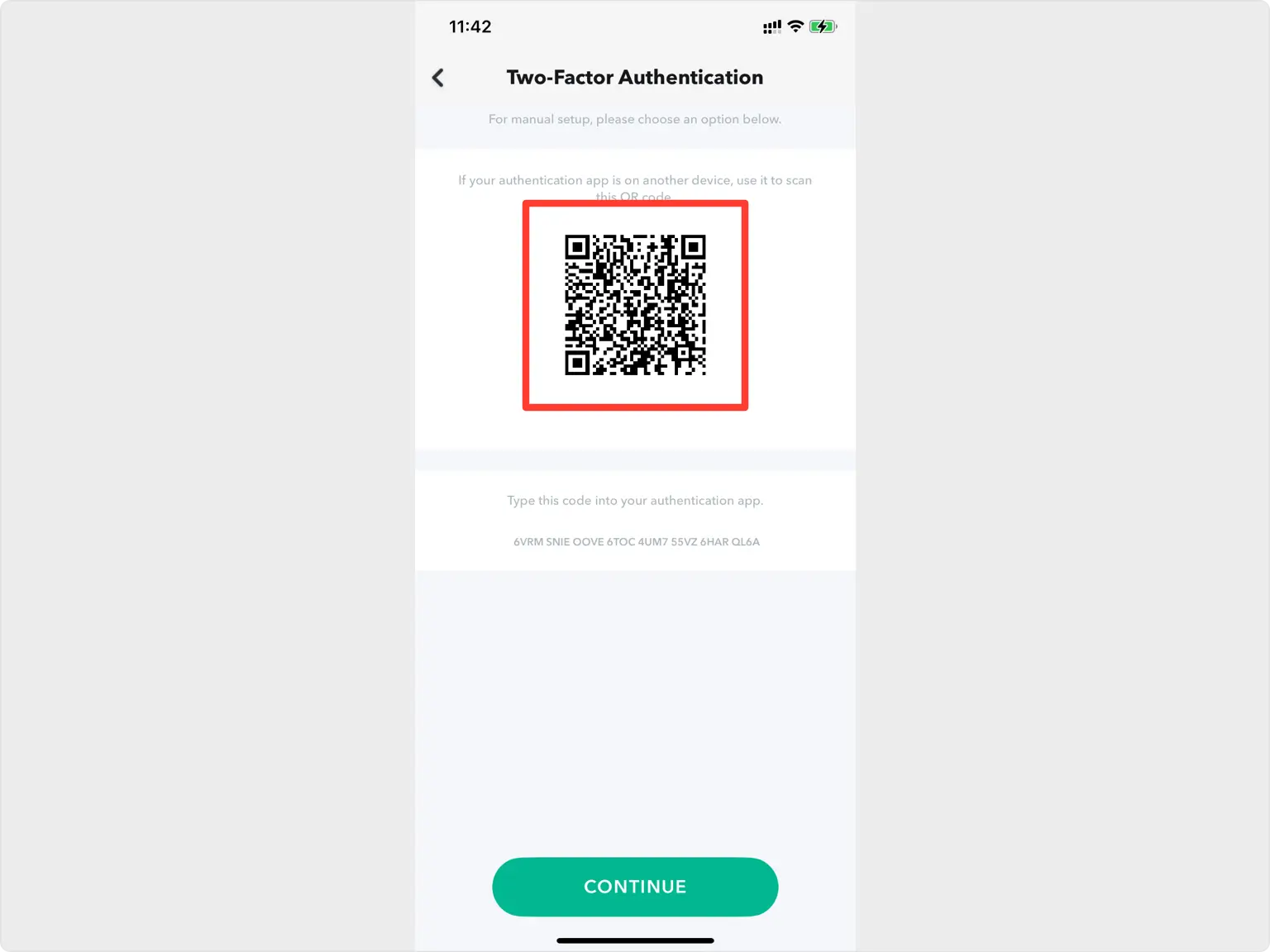 If you want to add extra layer of security to your Snapchat account, then you may try enabling two-step verification feature on Snapchat. When you will enable this feature, you will not be able to log into your account until you enter a code sent to you via SMS on your mobile phone.
If you want to set-up two-step verification, then you will need to go to the app settings, then click on "login verification" to start using this feature. Do note that you can also change the mobile number associated with your account, if you want to receive verification code on an alternate number.
Add New Friends Even If You Don't Have Their Contact Information
Adding friends of Snapchat can be done in many ways. You can invite your friends to get connected with you by searching using their username, email, or you can also invite friends from Facebook and email.
There is one more new feature in Snapchat, named "Add Nearby".This amazing feature allows a groups of friends to add each other on Snapchat by searching them from nearby places. To use this feature, just go to "add friends" section on your Snapchat app and select "add nearby" for a shortcut to add a new connection.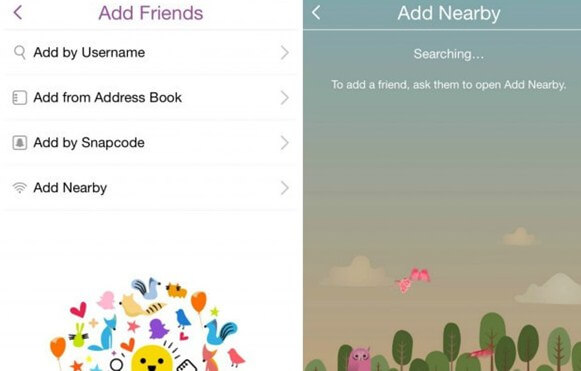 Check Out Who Watched Your Snaps
Though there will be many followers of you on Snapchat, but if you ever want to know about who gazed at your posted story or who watched your snaps, then you will have to tap on your story first.

After clicking on your story, an eyeball with a number text following a number will be displayed on your screen. Here eyeball means watched, and the numbers means how many people watched it. Just click on the Eyeball, and you will be presented with a list of all those people who watched your story.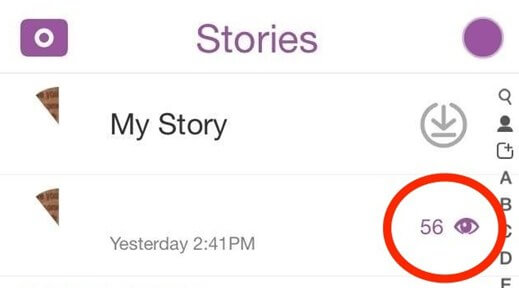 Restore Old Snapchat Lenses: Snapchat Hacks Secrets 2016
We hope you are pretty excited to read about this secret Snapchat trick, which brings the old lenses on Snapchat back on your device. In September 2015, Snapchat brought a new feature named Lenses into action. Snapchat Lenses was actually a pretty awesome and cool Snapchat feature by which you can create stunning and funny videos.
Figure 1. Snapchat Lenses – Tricks and Secrets
According to Snapchat this feature was a big hit, and paid lenses were getting sold, but there were so many bugs in the feature, so on January 8, 2016, Snapchat closed its Lens Store. The reason Snapchat told to the media about the closing of Lens store was that "it wants to focus more on its advertising business."
On iOS, go to Settings —> General —> Date & Time and turn off "set automatically."
On Android, go to Settings —> Date & Time and uncheck "automatic date and time."
Now you can set date according to your needs or according to the date that offered the lenses you want to use. If you want to look at the first batch of lenses which were introduced at the time of update, then go back to Sept. 15, 2015 on your mobile phone.
Do note that it is not recommended to keep your mobile device date changed to the previous time. It may affect other app's settings or working. So once you have tested or done with the Snapchat Lenses, turn the date and time settings to Set Automatically.
Read More: Check Snapchat online
Conclusion
Snapchat is definitely a great mobile app if you want to get connected with other people and want to share some really cool stuff with the people you know. Though we have tried to cover as many Snapchat tricks and secrets as we can, but still there are some more Snapchat tricks Android and Snapchat tricks iPhone available out there, which you would like to try.
We were amazed to see about Snapchat secret screenshot and Snapchat secrets effects. If you know about some other Snapchat tricks, or Snapchat secrets, then do let us know about it via comments below.