Need to edit a photo but there is no photo editing program or don't know how to edit photo on photo editing software like Photoshop? Then there is a way in which you can edit your photo without installing any photo editing program and you don't need any technical knowledge or experience.
If you want to make a slight change, enhance or want to make a funny photo then you can easily do it online for free. There are a lot of online resources available where you can easily edit photo with just few mouse click and in just few seconds.
So if you are struggling to edit a photo then read this article because here we collected some best free online photo editing service although there are lot of resource available and we are discussing how to edit photos online for free. How to create image with text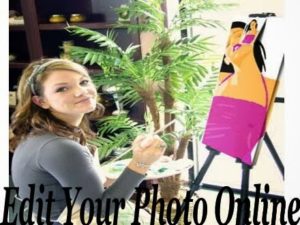 Top 5 best Free Online Photo Editing Websites/ Service
Check the below sites to edit photos online for free. Compress image without losing quality
Be Funky
BeFunky is great online photo editor that allow people to easily create photographically rich and artistic result from their digital photo without need any technical knowledge or experience. From here you can add speech bubbles, accessories, graphics and lot's of object to your picture and also you can turn an ordinary image into a funny comic. To use this online application you don't need to create account or registration however if you create a free account then you can get more benefits like you will able to store your image in their photo library , add title and description, Bookmark your favorites effect and item etc.
Fun Photo Box
FunPhotoBox is another online photo editing tool that allows you to create funny picture from your photo. There is no sign up or registration requires editing or creating funny photo. It is completely free and you don't need to have any designer skills for editing, just upload your photo then choose any photo effect and then apply to your photo and save it in your computer. Also you can create a Facebook Cover, Animation, Cards etc with the help of this site.
Funny Photo
FunnyPhoto is one of the best online image editors that allow peoples to edit, enhance photo or create a funny photo from your image for free and there is no registration requires to that. Just choose any photo effect from thousand of effects then upload your photo from your computer and applied effect to your picture, you can select your picture from Facebook or any URL. Also you can make a cartoon from your photo. You can use this application in your iOS or Android device by downloading their app from Google Play.
DUMPR
DUMPR brings awesome visual effect to the mass with just simple few mouse clicks. Here you can get lots of free photo template and you can add those effects to your photo.
Write On It
WriteOnIt is an amazing online photo editing tool. Here you can easily create fake picture, captions, fake magazines cover (wired, playboy, play girl, glamour, Time) and other funny jocks for you and your friends. Also you can place your face on the body of the world top celebrities and have a fun with your friends.
Conclusion
These are some best online free photo editing service although there are lots of resources are available to do the same work. So if you don't have any design skill then you can try these online photos editing tool which may help you to edit your photo.
If you know any other best site or online image editing tool then share with us in your comment. Hope you like this, if so then share it with your friends.