Listening music is one of the favorite thing, and everyone loves that. People prefer singing while playing music to be more comfortable, but everyday new songs are being released with some slang that you haven't heard of before.
Maybe you are at a concert, or listening to songs online or watching a movie or video on YouTube, sometimes you just can't get what the person is singing (lyrics). At that time, all you need to do is to search for lyrics of the song to understand it completely. There are sites to find the lyrics of any song available to view complete song lyrics online.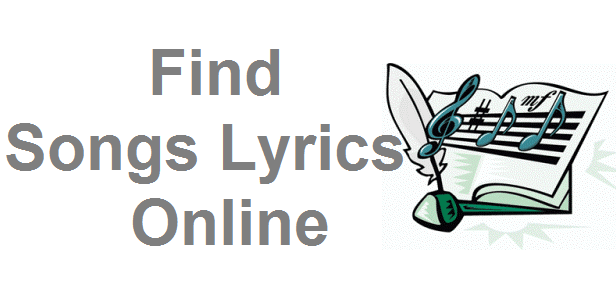 There are some lyrics websites which are being used by millions of people, to find lyrics of the song. There are many good song lyrics site available over the internet that lets you know about the exact lyrics of the song.
If you don't even know about the name of the song to search lyrics for, then you can use song identifier sites or apps to find song name.You can search for Hindi song lyrics or English song lyrics on these lyric websites. People often search for latest songs lyrics so that they can sing it whole day, for them these free song lyrics sites can be really helpful.
Sites To Find Songs Lyrics Online Easily 
LOD (Lyrics On Demand) is one of the most popular lyrics search engine website. This website is known to have one of the largest lyric databases over the internet. You can find lyrics of latest songs on this free website.
On the home page you can see Top Trending Songs Lyrics, one of the best lyrics songs search engine and navigation menu bar. You can also submit your own lyrics by using your email.
As the name suggests, it is a lyrics website which contain lyrics from a to z categories. The navigation of it is very clean, and you can also search for song lyrics using their search box. You can find latest hit songs lyrics along with album songs lyrics. The only thing that is missing in this website is old songs lyrics. It is pretty famous for latest music lyrics.
Metro Lyrics was founded back in 2002, and they are providing their still till now. You can find tons of lyrics on this free lyrics website and it lets you search for lyrics by artists, genre, latest etc. It also shows you text lyrics, and in an automatic scrolling widget too. On Metro Lyrics you can also view the same song as a video or listen to it in audio.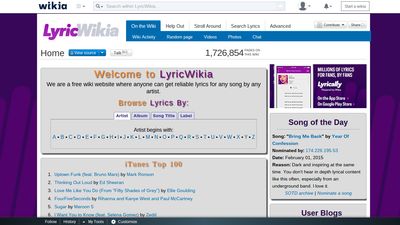 LyricWikia is a project of Wikia.org where you can find thousands of songs lyrics. It also shows you the number of pages available on this website, showing its lyrics database. You can also create your account on it, and submit your own lyrics adding a page. On the home page you can see iTunes Top 10 songs lyrics or browse by artist, albums, songs title and label. It also displays song of the day every day.
Lyrics mode is a free lyrics website which displays latest song lyrics as well as old songs lyrics. You can also create your own account on it, to communicate in community and submit your own song lyrics. The layout of this popular lyrics website is clean, and you can use search box to find your favorite song lyrics.
Seeka Lyric is a lyrics website where you can find lyrics of classical songs as well as of new songs. The design of this website is clean and responsive, so you can use it in any device.
Home page of this website shows SeekaLyric Updates, Latest Lyrics and Top Lyrics. From the menu bar you can view Euro Top 10, UK and US Top 20 tracks to view their lyrics. There's a search box available to search for particular song lyrics.
LetsSingIt is definitely another great lyrics resource available over the internet. This is best lyrics sites 2016, and have over 1 million songs lyrics in their database. You can also create your own account on it and participate in the community of songs lovers. It allows you to either watch video of the song or listen to its audio while reading lyrics. There's a search box to search for your favorite song lyrics.
Lyrics.com have a huge collection of movie songs and album songs lyrics, and it displays featured video clips from thousands of artists and bands. You can either use search box to search for lyrics using keywords or browse artists database alphabetically.
You can also listen to song video while reading its lyrics and it lets you translate lyrics into your native language too. This top lyrics website is owned by The STANDS4 Network.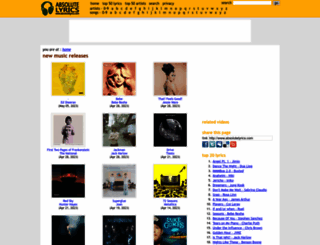 The design of this website is clean and simple, and you can search for lyrics (alphabetically) by artists or songs name. New music releases and latest update artists feed can be viewed right on the home page.
Another good thing about this website to find songs lyrics online is that it lets you listen to audio of the song of which you are viewing lyrics so you can listen to song while reading its lyrics. It also displays top 20 lyrics of the month in the right sidebar.
Song Lyrics is one of the oldest and popular online free song lyrics website which have millions of visitors every month. You can search lyrics be genre or view top charts of world to view their lyrics. Song Lyrics allows visitors to read lyrics and listen to song together for better experience. If you want to submit your own lyrics to them, then you can do it for free.
Read More: Top 5 Best Video Converter Apps For Android 2023
Conclusion
Finding lyrics of the song is not hard these days, as there are websites to find lyrics of song available over the internet. There are song lyrics search engines too, which you can use to search songs lyrics if you can't find it on above mentioned websites.
Knowing the lyrics of the song you are listening to is very important, as it tells you about the meaning of the song. Before some time, it was hard to get exact lyrics of the songs but with the improvement in technology and internet you can now get lyrics of any song in the world.