Memes are trending now a days. They can be seen everywhere over the internet. Even bloggers have started using them to attract visitors. Though it comes many times when you want a meme for specific situation, and similar text on it.
It will spread person to person through social media, websites, blogs, email, and news sources. Reddit and 4Chan are the only two sites from which memes were born and where it went viral. Create Cartoon Yourself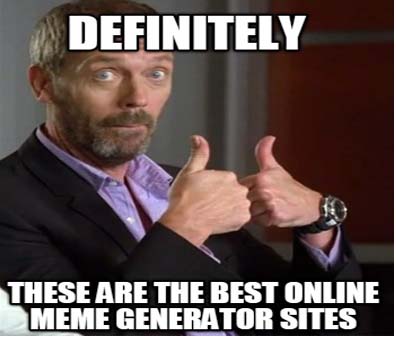 Now a days I have seen many people looking for memes and there are a lot of Google Images searches of it. It's not a rocket science to create memes, there are many online tools available to do that.
For utilizing this, you do not have to have any type of picture editing abilities. These tools are easy and simple to utilize. Simply publish an image or choose from collection, include a caption and share it with good friends.
Top 5 Best Sites To Create Memes Online For Free
Rage is one of my favourite and most popular meme generator online tool. In this website you can find in-built meme faces of characters like Me Gusta Guy and Forever Alone Guy. If you want to create your own customized meme with some text with it, then Rage is best for you.
There are many more emotions meme in this site, and you can choose them by the drop down menu. If you have a good handwriting with the mouse, then you can use brush tool to write something on it. There is an option to increase or decrease the size of the canvas. By default it will have 4 squares on the page.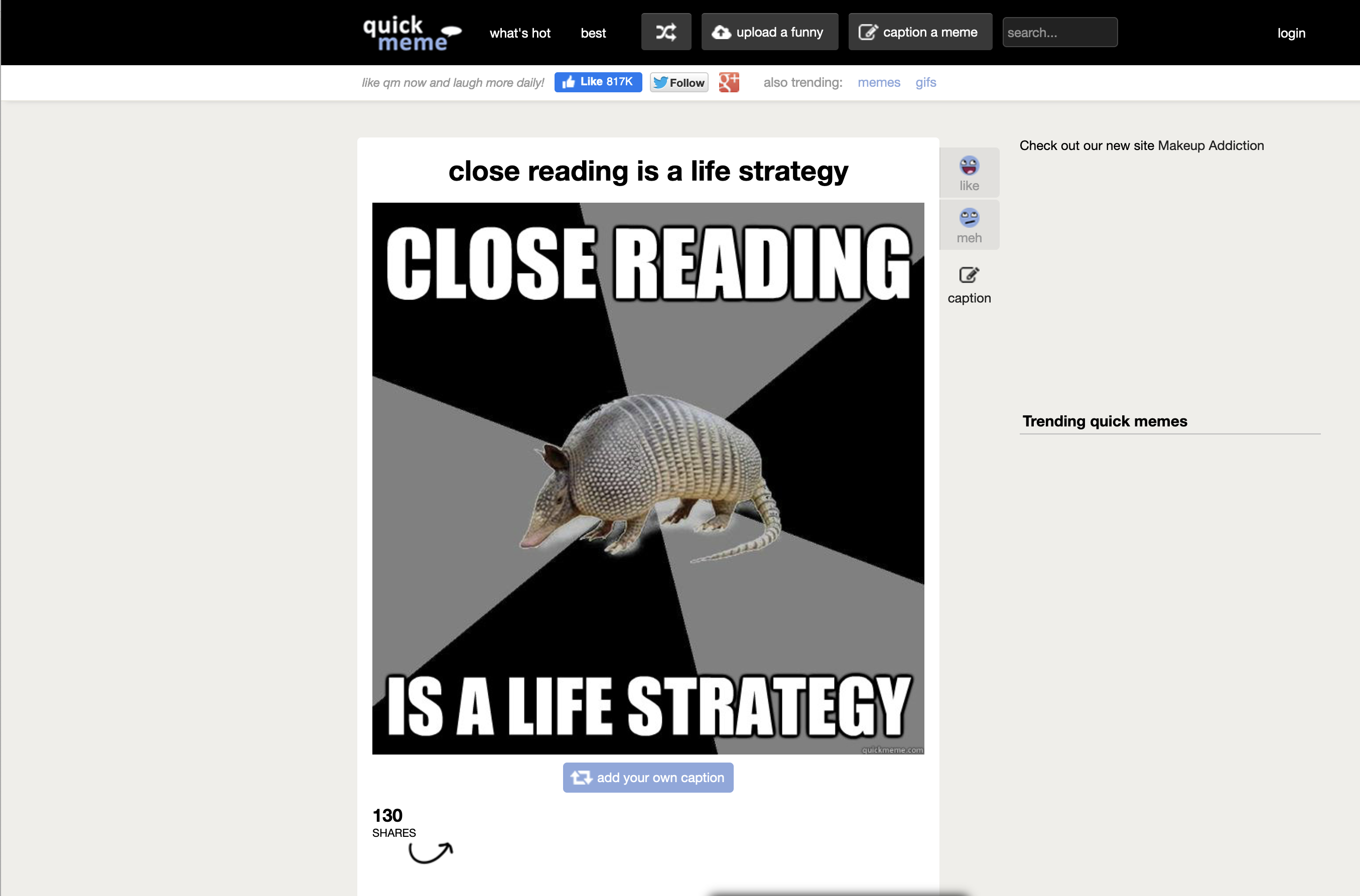 Don't get attracted with the name because it is not quick as it seems. This website powers its user to create his own meme and share it over the internet. If you confused in creating a new meme, then you can browse through the featured, most popular, random and newest memes sections and use meme which were created by other members.
You can edit any of the meme previously created by anyone and download it. You can also upload your own image and add suitable text to the same. In short – Quick Meme website is suitable for internet meme fans.
This is the most popular toll to design meme. You can also browse to the memes that are created by others and can look to different images, characters that are newest and popular. Just click to 'generate an image' and start creating your own meme.
Nothing much to say about this website because the user interface is very clean and clear and a first time user can easily browse through this website and create his own memes. You can create an account on this site and save your created memes in your account. Sounds really cool, right?
Meme Center is another great website to generate your own memes or use memes created by other users. It is very similar to sites mentioned above, but have some unique and different features from them. You can find the best of funny memes, rage comics, epic fails and funny images here.
Along with images, Meme center allows you to create animated gif memes as well. So it will be much great if you comment or post with a moving/gif image somewhere. I am sure it will attract more attention towards itself.
Troll.me is a funny internet site which have a modern design. It is very easy to use and one can create his own meme easily using this website. Troll.me allows you to browse popular and fast rising internet memes and you can work around on this site for free.
If you want to save your created memes at one place, then you can create a free account on it, and move all your memes to your profile. Though you can download instead of creating account there, but I will still recommend you to create an account.
Read Next: Here is how to make your own GIFs for Free 
Conclusion
Richard Dawkins introduced the word meme in 1976 in his popular book- The Selfish Gene. Most of the memes are humor-centered these days because humor reaches to most of the people and appears very attractive. Meme originally had come from a Greek world Mimema, which means something, imitated.
There are many types of memes available online, like I wish people on their birthday on Facebook using a different meme each time. Websites mentioned above are some of the most popular and best sites to create memes online for free. If you know any other similar site, then do let me know via comments below.